100 things I love about ELT - part 3
English Teaching Professional, November, 2015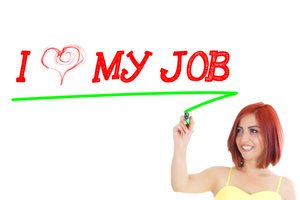 100 things I love about ELT - part 1
100 things I love about ELT - part 2
I love my job. I love every aspect of it. I love teaching General English. I love teaching Business English. I love teacher training. I love writing.  And I love speaking at conferences. 
But why do I love my job so much? 
In my previous 2 blogposts, I looked at 70 reasons why I love my job.
Here's another 30 to make it a cool 100!
Things I learnt from classroom management
71. Nominating students to answer questions and do tasks can ensure that everyone gets a chance to be heard.
72. Make use of groupwork and pairwork to give everyone language practice at the same time.
73. A noisy classroom is one that is full of interest and speaking practice. Encourage noise!
74. Never end an activity without the opportunity for students to get feedback and to reflect on how they have done. 
75. When giving feedback, don't just focus on the mistakes and the criticism. Pull up the good things that were done and the good use of language. Praise can reduce stress levels and enhance motivation.
76. Every mistake is a learning opportunity for the class. Avoid reprimanding students for their mistakes. Instead encourage them to learn from it.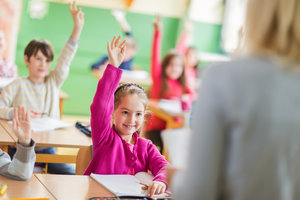 77. There's no such thing as a stupid question. The way a teacher deals with a student's question informs the other students whether they should come out of their shell and ask their questions or if they should worry about the embarrassment that might follow.
78. Find out what each of your students is passionate about. Use this information to personalize your lessons and make them feel special. This will help with levels of cooperation and motivation.
79. Learn to deal with disruptive students. Find out what they are good at and get them to contribute to the class. Make use of lots of recognition and praise to slowly win them over.
80. The teacher is the energetic antenna of the classroom. He/She can make a huge difference to the dynamics of the class and how well students get along.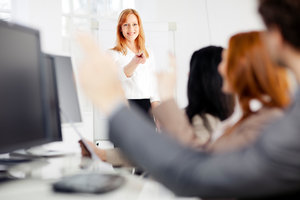 Things I love about ELT and technology
81. That there are fantastic short video clips available on websites like YouTube and TED talks that I can use in the classroom.
82. That many students now carry a smartphone or even a tablet with them, and can use them to access dictionaries, create and participate in class polls and quizzes, and do all sort of cool things to complement classroom activities.
83. That students can take photos with their phones and bring them into class to discuss.
84. That I can get students to make a short film/clip/music video on their smart phones.
85. That I can use the Interactive White Board (IWB) to access the internet, to put up presentations, and to play audio recordings and music. 
86. That my students can use Skype, Facetime and/or Google Plus for virtual English lessons or to practise speaking English to people from all over the world.
87. That students can extend their own learning by doing some self-study via the huge range of resources available on the internet.
88. That I can use Twitter and Facebook to get to know other ELT-ers and keep in touch my colleagues.
89. That there are initiatives on Twitter like #eltchat and #edchat, among many others, that allow us teachers to share ideas with each other and find out what each other thinks, and resources like #eltpics where we can all contribute and use pictures for ELT-ers, by ELT-ers, and not risk violating copyright laws.
90. That there are so many blogs by teachers, teacher trainers, and writers that I can enjoy reading and learning from, and that we can continually develop ourselves with the range of online learning platforms on offer e.g. free webinars, MOOCs, distant learning courses.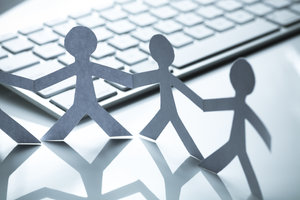 Things I love about my ELT colleagues
91. Those who choose the ELT profession tend to be kind and helpful people who love being with people and believe in compassion, fairness, and equality.
92. Although we work in separate classrooms with different students, there is a real sense of community and togetherness in the ELT world.
93. ELT-ers are never hesitant about giving praise and support.
94. You'll always find a listening ear if you need to share your problems or talk about the difficult students or situations that you encounter on the job.
95. Most ELT-ers are very generous with their ideas and lesson plans. If you are stuck on a Monday morning for lesson ideas, a call for help in your staffroom or on social media would often sort you out straight away!
96. Not everyone has the same approaches to teaching. This forces me to question my own practices, to justify what I am doing and seek to change for the better.
97.  Many of my ELT colleagues are curious individuals. They are curious about their students, about the world around them and about the new ways of teaching and the new technology available to them.
98. ELT-ers are an ethical bunch. We believe in doing the right thing. 
99. We are also a musical bunch that have a flair for the dramatic. Life is never boring with an ELT-er!
100. My ELT colleagues are also patient and open. And because of that, I get to share my thoughts and ideas with them on this blog.
So I did it! I managed to list 100 different reasons why I love my job! And as I previously said, I am convinced that if I could come up with 100 reasons, then I must have one of the best jobs in the world.
As Confucius said, choose a job you love, and you'll never have to work a day in your life.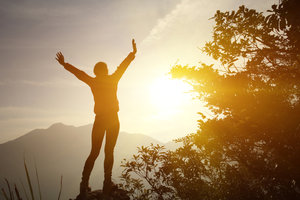 Related posts:
100 things I love about ELT Part 1
100 things I love about ELT Part 2
---
Chia Suan Chong is a General English and Business English teacher and teacher trainer, with a degree in Communication Studies (Broadcast and Electronic Media) and an MA in Applied Linguistics and English Language Teaching from King's College London.
Fascinated by the interplay between culture, language and thought, Chia is also an intercultural skills trainer and materials developer, and is now based in York.
She is also the voice of @ETprofessional on Twitter. You can find out more about her on her blogsite www.chiasuanchong.com