How the Grinch Stole Christmas-Themed EFL Activities
Modern English Teacher,
16 December 2019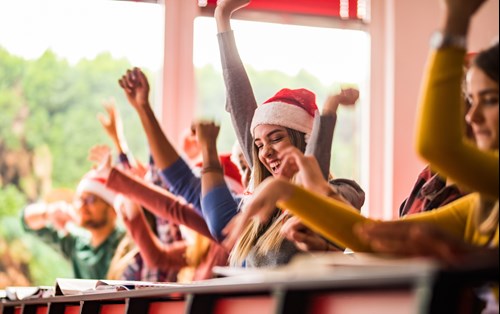 Don't get me wrong – I love Christmas. It truly is one of my favourite times of the year: a time to celebrate; a time to be with family and friends; and a time to reflect and renew.
What I have developed a strong dislike for over the years, however, is Christmas-themed lessons in the English language classroom: arts and crafts for kids; 'fun' Christmas games for teens; and superficial, highly-specific vocabulary perhaps coupled with ever-so-slightly patronising informative articles for all ages.
Yes, there are many reasons why I'm not a fan of bringing Christmas (or any other topical celebration for that matter) into the classroom and here are just a few of them.
1. They (usually) focus on superficial learning
Do a quick search online for 'EFL Christmas Activities' or 'Christmas Lesson Ideas' and you immediately get presented with multiple hits from resource-sharing sites and the sites of prominent publishers and organisations promising 'fun seasonal lessons'. Click through and you will find collections of wordsearches, crossword puzzles, vocabulary matching activities and more. The problem is they contain largely low frequency vocabulary very specific to the event in question. In most contexts, I very much doubt 'mince pie' will be worth the effort of explaining and neither will it be of much use to the students beyond completing the worksheet in front of them.
2. They leave out all the interesting parts!
Some resources focus instead on comprehension activities based on texts about 'The Origins of Christmas' or 'Christmas Celebrations Around the World'. However, these often represent all that is wrong with published ELT materials in my opinion. In an effort to be culturally sensitive and appeal to the widest audience, they end up being filled with bland and over-generalised statements about when people first started putting up Christmas trees or how Australians sometimes spend Christmas Day at the beach! Where is all the discussion of how Christmas was established to supercede the pagan winter solstice? What about a mention of how globalisation has caused the commercial aspects of Christmas to spill over into non-Christian countries? That is where classroom discussion could get really interesting.
3. Students start to switch off too early
The superficial nature of the lessons combined with the bland informative texts have the knock-on effect of students not taking the lessons seriously. I am not against having some fun at the end of a long term or course; it's more that I feel these lessons only serve to remind students that a break is coming up. They recognise that the lesson content is not valuable in terms of their linguistic development or passing the course and they disengage as a result. Each year, they seem to anticipate the end of term earlier and earlier and, in expectation of throwaway festive lessons, they switch off when there are still several lessons to go!
4. They're a waste of valuable classroom time
All of which feeds into my final point of not being a fan Christmas-themed lessons – they are simply a waste of time! In cases where students and/or their parents have paid for lessons, my view is that it's not right or fair to give classroom time over to matching Christmas cracker jokes to punchlines (my classes get enough of that kind of humour throughout the year!) or writing a Christmas wishlist. When we discuss how learners must maximise their opportunities and make valuable, personalised connections between the classroom and the wider world, it seems strange to then also give over even an hour of that precious time to explaining what cranberry sauce is.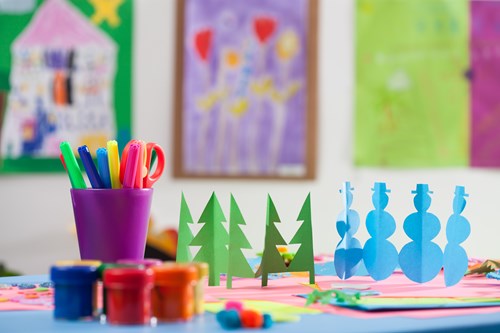 So, what happens in my classrooms instead? Do I suck the joy out of the season and force my students to slave away over mundane and definitely not seasonally themed vocabulary worksheets? Of course not! I have my brash Christmas tie (complete with a flashing red light and Christmas tunes available at a squeeze of Rudolph's nose) on; I talk excitedly with my students about the holidays; and we get on with the following:
1. Normal lessons!
Of course! As explained above, we have plenty to do and not much time to do it in. Currently, my IGCSE students are coming to the end of a unit about the environment and have a presentation to complete for the day before the end of term; my 6th formers have mock exams to prepare for in January; and my Year 9 class are really enjoying the work we have been doing on personified narratives. I do not want to interrupt any of that for the sake of a wordsearch or carol-based cloze test.
2. A Christmas inquiry
I do have one class who have reached the end of a unit, do not have exams to prepare for, and would not benefit from starting the next topic in the course right before a three-week holiday. This is where I might have, in the past, resorted to Christmas activities to fill the time but these days, I find it much more beneficial to get them involved. In cases where my students (boarders at a UK school) are unfamiliar with how Christmas is celebrated here, I get them to do some research into it. If they are already aware of some of the traditions and customs, I set them questions to get them investigating those interesting aspects of the holiday I mentioned above. We can then get into some quite interesting conversations about appropriation of cultural concepts and ideas, globalisation, and commercialisation, all drawing on and further developing those critical inquiry skills we have been working on all term.
3. Drawing comparisons
Building on the above, there is a fantastic opportunity to explore the language of comparisons. I teach many German and Russian students so I ask them to not only investigate how Christmas is celebrated in the UK but also to comment on how and why it is different from (and similar to) festive traditions back home. For students from parts of the world where Christmas is not a major holiday, I ask them to draw comparisons with a major family celebration they have or (perhaps most interestingly) to discuss what elements of Christmas are present in their culture such as my Turkish students who put up decorations, exchange gifts, and have a turkey dinner on New Year's Eve. The discussion of whether or not this is an example of commercialisation gone mad or just a fun way to mark the New Year are fascinating!
4. Time to reflect
And finally, one of my favourite classroom activities for any time of year! Reflect on the year that is coming to an end – what successes did you have as a learner? Where do you feel you have made the most progress? What are you aims for next year? Did you achieve the goals you set for yourself at the start of the year? (Even better if you have had the same students the entire time). We should always create space to reflect on learning, and the end of year is perhaps as poignant an occasion as any. Definitely a more productive way to use our time than circling 'Boxing Day' in a wordsearch!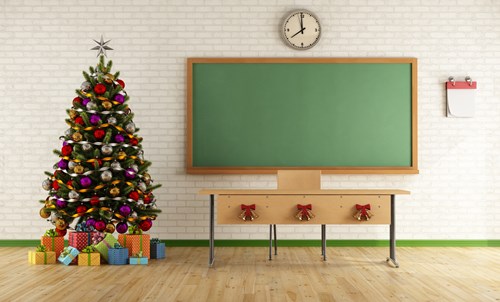 What's your take on Christmas in the classroom? Do you see festive activities as a light-hearted way to end the term/year? Or do you just get on with your normal routines? We'd love to hear your thoughts in the comments, here or on social media.