An Oscars 2017 lesson plan
English Teaching Professional, February, 2017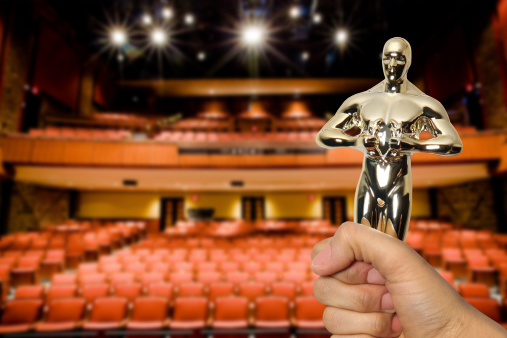 It's that time of the year when films are getting nominations and winning awards. A time when there is heightened interest in what the silver screen has had to offer in the past year and the socio-political messages that the film industry has been focusing our attention on.
There are some fantastic websites that offer lesson ideas and plans based on films, such as this one by Kieran Donaghy, and many students love the use of an entertaining visual medium like film and video clips to make language learning more interesting and motivating. However, it might be difficult to get all our students to actually go and watch a particular film at the cinema and screening a full-length feature film in the classroom might not be the best use of classroom time and might face some copyright issues.
So without actually requiring students to watch any of the feature films, here's a lesson plan that uses the nine Best Picture nominees for the 89th Academy Awards to get students discussing and relating their film-watching experiences to the tasks, and practicing all of their four language skills (reading, writing, speaking and listening).
Level
This lesson plan can be tailored to suit B1 to C2 level (Mid-Intermediate to Advanced) students.
Learning Objectives and Skills
To enable students to practise their listening, speaking and reading skills, in the context of film trailers and synopses.
To enable students to practise using visual clues and the context to help them better understand and process texts (written and audio)
To enable students to practise speaking and critical thinking skills in the context of recounting stories and negotiating in groups.
To enable students to practise creating and writing a synopsis of a story, and presenting that story to an audience.
Procedure
1. Ask students if they know which films have been nominated for best picture at this year's Oscars. Show student a list of the nominees (on the board or as a handout) and ask if they have watched any of the films.
2. Watch the trailers of each of the films in class (see below). After each trailer, have students discuss in pairs what they think the film is about. After watching all the trailers, have students discuss which they'd most like to watch and why.
Trailers of the best picture nominees in 2017
3. Give students the synopsis of each film (see below) and in their existing pairs, match the synopsis to the titles of the film. If you have access to a printer, you could print out the posters to each of these films (via Google images) to put around the classroom, and have students match the film to the relevant poster.
Synopsis of films (answers in brackets)
A divorced father and his brother try to save their family home by robbing banks. (Hell or High Water)
The life of a young black man from childhood to adulthood as he learns to find himself. (Moonlight)
When twelve mysterious spacecraft arrive around the world, Professor Louise Banks has to interpret the language of the alien visitors. (Arrival)
An uncle is asked to take care of his teenage nephew after the boy's father dies. (Manchester by the Sea)
A team of African-American mathematicians helps NASA launch their first successful space mission. (Hidden Figures)
A love story about a jazz musician who falls in love with an actress in Los Angeles. (La La Land)
A true story of a man who was in the American army in World War 2 and received the Medal of Honor without firing a shot. (Hacksaw Ridge)
A working class African-American man tries to raise his family while trying to accept the failure of his own dreams. (Fences)
25 years after a boy is adopted by a couple in Australia, he decides to find out about his past and his family in India. (Lion)
4. In groups of 3-4, have students list past best-picture-winning films that they have seen. What were the films about and why were they good?
5. Ask students what makes a film win 'Best Picture'? Students can read this Economist article to inform their discussion. Have students create a criteria for Best Picture, which they can make a poster of, using specific examples of past winners to illustrate their point. Students can put their posters up around the class for everyone to look at.
6. As a group task/homework, students can brainstorm and write a synopsis of an original film that fits their criteria for Best Picture. They can then pitch their storylines to the class, highlighting the message that the film is trying to convey. After every group has presented, the class could vote for their best picture.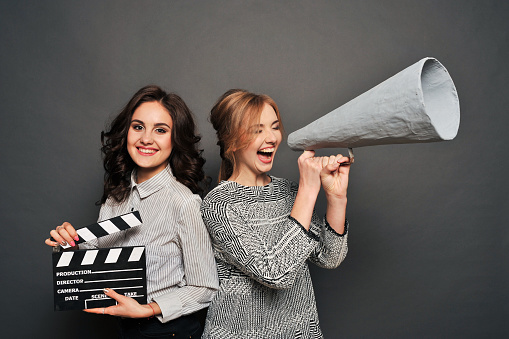 If you are keen to turn this Oscar-inspired lesson into a week or month's worth of lessons, consider the lesson ideas from the following websites:
The New York Times offers ten ways of bringing the Oscars into the classroom, including some great ideas on analyzing movie scenes, reviewing the performances by the actors, and considering the authenticity of films.
This 2013 Guardian article offers some lesson ideas based on the 2013 Oscars, including a useful short video of the newspaper's film critics talking about the 2013 Oscar race, a picture gallery comparing and critiquing the fashion decisions of attendees, and an exploration of that year's Best Song winner, Adele's Skyfall.
The Oscars own website has published a series of teacher guides that enable teachers to tap into students' interest in film and the excitement of the Oscars to teach critical thinking, creative writing and literacy.
TES Resources cater for the younger learners with several interesting teaching ideas based on film-making and the 2015 Oscars, including what makes a successful trailer, the importance of the movie soundtrack, and many other Oscar-related activities.
And meanwhile, happy watching!