September 2023 issue out now...
Modern English Teacher, 32 (5), September, 2023
The theme of this issue is professional development (PD) and what the teachers are doing here is one very intensive form of it.
Welcome to the issue of the magazine which kicks off the academic year in many parts of the world – although I am conscious it's not everywhere. As I write this, I am halfway through running a course for teachers at the university, here in Oxford. The theme of this issue is professional development (PD) and what the teachers are doing here is one very intensive form of it. They have two workshops per week (of seven-and-a-half hours each); four lectures; a social programme; and three meals a day in the college. The workshops vary from the future classroom to wellbeing, from the grammar of 2023 to materials creation along with intercultural issues and assessment. They spend hours each day talking about teaching and, because they come from seventeen or eighteen countries, they are doing a lot of listening as well.
I know that not everyone has the good fortune to go on an intensive, residential course but the magazine will show you, I hope, that there are plenty of ways of getting a good amount of PD – the fact you are reading this article at all is already a good sign. Make sure you look at CPD Essentials as well – it's a great way of using the magazine as a springboard for reflection and discussion, alone or with colleagues. Reading our book reviews will also give you some guidance on new resources and, as ever, if you feel you could write one yourself, do get in touch. Reading, reflecting and then writing up your thoughts is a very sound PD activity.
The teachers I am working with have struck me with their commitment and passion for their subject as well as their learners – and I must say their students are very fortunate to have teachers like them. They all seem very keen on ensuring the learner is at the centre of the learning and that there is always a real takeaway to their lessons which will be of use in life outside the classroom. Three of them are featured in our Global Voices section this issue. One of the things that a good lesson has is connections that learners can pick up on and see how this lesson is linked to previous ones, but also to other subjects being learnt and other things taking place in the world. The dramatic weather in the northern hemisphere over the last few weeks is a case in point – we need to start actively addressing climate change and that can start in our classes: fewer photocopies, lights switched off and individual water bottles instead of single use plastic cups are just a few starting points.
I have also been struck by how our teaching has not only changed since the pandemic but has developed in a good way – I know it was a hard way to learn but the fact that technology, blended learning, apps, tablets and so on have become a normal part of our teaching is a good sign. I have been using www.padlet.com on my courses and as a place for both myself and the classes to post files, images, notes, links, and so on, it has been really useful. Try it out!
Yesterday I attended an event I have never been to in my life – a baby shower. Over a few hours, a group of friends were entertained by a couple expecting their first child. Their doctor had secretly transmitted the sex of the baby to the organiser and, on the stroke of six o'clock, all of us, including the couple, discovered it is a boy! By chance I had guessed right along with about 30% of the guests but what intrigued me was how we had spent the afternoon chatting away with nearly everyone wondering what culture had invented this sort of event. It was a very multilingual party and I was amazed as ever how quickly children from all backgrounds can start playing together with English as their lingua franca – rather like the teachers attending our course!
If this is the start of your academic year, good luck and I hope your classes are interesting. One of my colleagues here talks about our being on a teaching journey, and at every step of the way there are opportunities for experimentation, observation and reflection. I hope MET is very much part of your professional development journey, not only the magazine but our archive online and our social media. Have a great term or semester and, if you do get the urge to be creative, do get in touch with an idea for an article, a teaching idea which works or simply a short profile for our Global Voices section. As ever, I am sure you will find a few ideas for consideration. Teach well!
Robert McLarty
facebok: @ModernEnglishTeacherMagazine
X: @ModEngTeacher
---
In memoriam: Susan Holden
21 October 1941 – 20 July 2023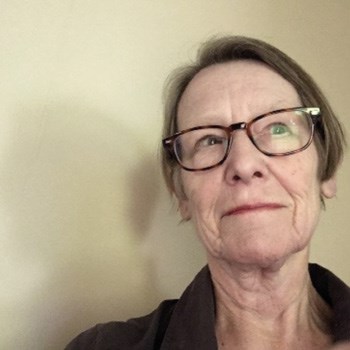 In this issue, instead of her usual welcome letter, Kirsten Holt (Head of Pavilion ELT at Pavilion Publishing, and publisher of MET) pays tribute to a truly remarkable woman Susan Holden (founder of Modern English Publications Ltd, and first publisher of MET), who died late July 2023.
Hearing the news that Susan Holden had just passed away filled me with much sadness. She was such a lovely person – clever, witty and kind – she has had a far-reaching impact on the world of English language teaching through her exceptional career, dynamism, insights and shared wisdom.
Back in 1972, she made her mark by publishing the first iteration of Modern English Teacher with its quarterly issues, which proved so popular that in 1978 the first book Selections from MET (featuring articles from the first four volumes) was published, with the second book being published in 1983. Little did she know, MET was such a groundbreaking magazine it would still be published today, over 50 years later!
Thanks to her dedication and vision, Susan was also integral to the startup and growth of Modern English Publications Limited, a company founded in the early 70s that laid the foundations for Pavilion ELT at Pavilion Publishing and Media Limited as it stands today.
To read more about Susan and her remarkable work from those who knew her well, please turn to pages 38–41.
If you have any stories you would like to share about Susan, or indeed information about the history of our magazine MET, and its original publisher Modern English Publications Ltd, please write to me at kirsten.holt@pavpub.com.
Warmest regards,
Kirsten Holt
Head of Pavilion ELT