Evenings at IATEFL Liverpool and the failure fest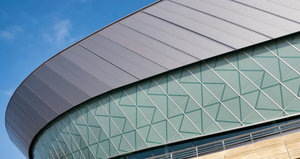 Some conferences last for a day, others go on for two or three. The IATEFL Liverpool conference, including the pre-conference events, went on for a total of five days, which would appear to be a sufficient length of time to satisfy any conference addict. Yet, I just couldn't get enough.
Every single minute of the day, I was faced with the options of going to some fantastic talks and learning and developing, catching up and exchanging gossip with old friends/colleagues and fellow bloggers/social media addicts, talking shop with some of the most respectable people in ELT, exploring the ever-growing exhibition area, and actually having a moment to take it all in.
In the evenings, the IATEFL organisers, the associates and the publishers all seem to jostle for our attention, organiing simultaneous parties and events that provided opportunities for us to have fun, network, and enjoy what Liverpool has to offer in the little time we have there.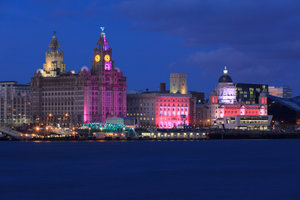 On the first night, right after the official IATEFL welcome reception where we got to say our passionate hellos to some familiar faces and be introduced to some new ones, there was the karaoke gathering organized by the formidable TEFL Facebookers.
On the next night, the British Council booked out the ground floor of the Museum of Liverpool for their networking event, but over back in the conference centre were three different events, one of which saw Jeremy Harmer presenting the Language Learner Literature Awards and delivering an impressive performance of the literature readings.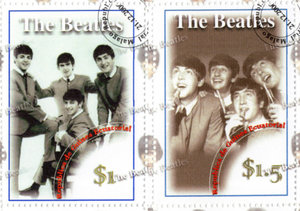 On Wednesday, while Macmillan threw an unforgettable party at the Cavern Club with a Beatles Tribute band that had a roomful of TEFL teachers singing along to Hey Jude, there was more singing going on in the IATEFL Open Mic Night hosted by Adrian Underhill. Meanwhile, those who didn't like singing as much headed over to the IATEFL International Quiz for a bit of brain training.
However, the one evening event that IATFEL bloggers seem to be writing about is the Failure Fest that took place on Thursday night. Here's proof:
Damian Williams on the Tailor Made English blogsite was the first to post a summary of the Failure Fest while the conference was still going on.
Other summaries included Patricia Amada Alarco-Vizcarra's photo journal and Lu Boderman's highlights.
Sophia Khan's blogpost wrote about the reasons why she found the Failure Fest brilliant, starting from the celebration of failures as an opportunity for reflection to the fact that the sharing of a personal emotional experience like a failure allows us to focus on our similarities than our differences.
Josette LeBlanc's blogsite Throwing Back Tokens echoed Sophia Khan's sentiments and expressed her sense of relief admidst having a bit of fun through each of the guest presenter's sharing storied of their failure to show their vulnerability.
Ann Loseva's blogpost was a clear example of how the Failure Fest went on to inspire teachers to bravely reflect and share the failures they have experienced.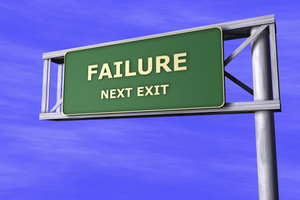 So, what is this Failure Fest?
According to the blurb from the IATEFL Liverpool Online page:
"We're all used to case studies and presentations
reflecting heroic successes. But what of the things
that went wrong? The stories of entrepreneurs and
innovators constantly refer to learning from failure,
with the adage, "Fail early, fail fast, fail often." But
how do you actually turn failure into success?
This event - which we'll be bringing you as a live
webcast - promises to provide both fun and failure.
This IATEFL Failure Fest will focus on innovation
in language learning and teaching with short
snappy presentations in which brave presenters
reflect on what they've tried and hasn't worked,
and what we all might learn from the experience.
The compere will be Ken Wilson. The seven
special guests, whose stories will make you laugh,
cry and learn, are:
Andy Cowle, Bethany Cagnol, Chia Suan Chong, Herbert Puchta, Jeremy Harmer, Rakesh Bhanot, Valeria Franca, and Willy Cardoso."
As honoured as I am to be part of the special guest lineup, I can take no credit for this brilliant and brave idea. Proposed by Caroline Moore and developed by Caroline and Ken Wilson, this event has truly made me think about how we are always telling students that it is good to make mistakes. That without mistakes, we can never learn and move forward. That without mistakes, we TEFL teachers won't have a job.
Yet, at conferences like IATEFL, we spend all of our time focusing on the things what Sophia Khan calls the 'gap in our knowledge', celebrating the successes of those in our industry.
It is not just our students who can benefit from making mistakes, but us teachers as well. And as I prepare for my Failure Fest talk, I found myself reflecting on all those times things haven't gone as well as I would have hoped.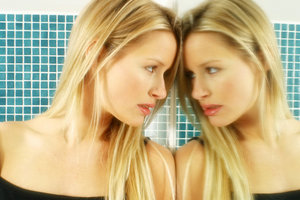 As we were each given four and a half minutes to deliver our talk (failing which a cowbell would be rung by Caroline to force us to stop), I failed to finish reading the quote on my last slide.
I later received several tweets and messages asking me what the quote said.
So here it is, the famous words of Captain Haddock in the Adventures of Tintin, that for me, so appropriately summarises my sentiments for the Failure Fest:
"Failed? They are plenty of others willing to call you a failure, a fool, a loser…but don't you ever see it of yourself!
You send out the wrong signals, that's what people pick up.
You care about something you fight for it. You hit a wall, you push through it.
There's something you need to know about failure: you can never let it defeat you."
Captain Haddock, The Adventures of Tintin

NB: Here's a link to the actual event for those who have missed it, and for those who want to watch it all over again.