Five Sizzling Summer Reads for English Learners
Modern English Teacher,
10 June 2021
A common question asked to teachers is 'What can we do outside class to improve English?' In this blog post for Modern English Teacher, David Dogson explains why his answer is 'read' and recommends five original novels that are great for secondary students and older at intermediate level and above.
In many parts of the world, we are now approaching the summer holidays and that inevitable question comes: What can I/my child do to get better at English over the summer?
My answer? Read a novel, or even better, read several. All that is needed is a copy of the book, purchased from a store, borrowed from a library, or downloaded to an e-reader such as the Kindle (or their free app which can be used on most smart devices) and a little bit of free time each day.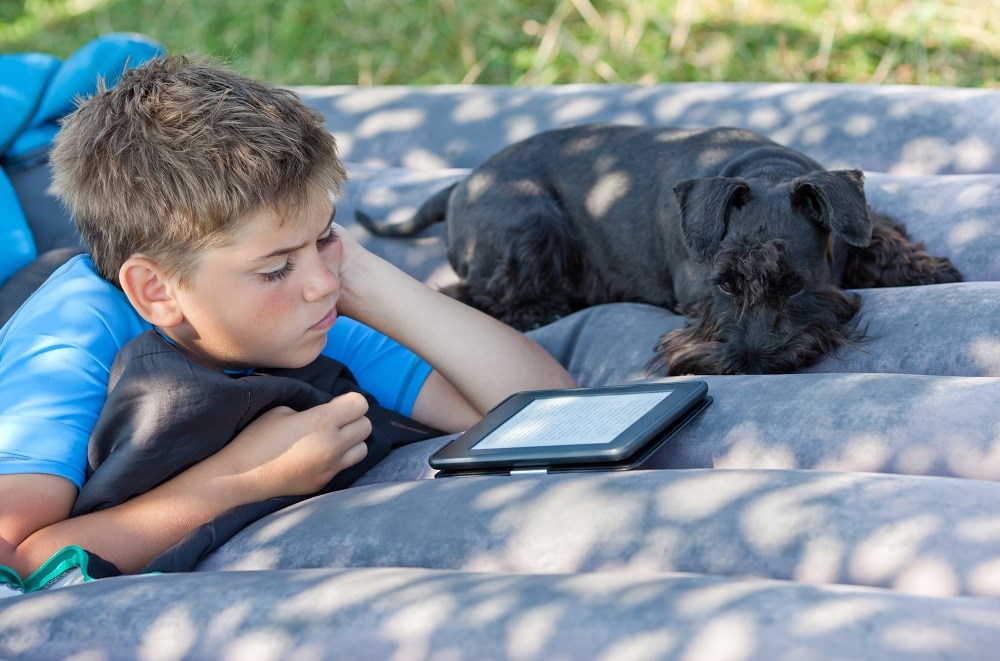 The benefits are numerous: the exposure to language in context that comes with extensive reading; the accomplishment of reading a whole novel prepared for native speakers as opposed to a graded reader; and the freedom to read and enjoy a story without the enforced interruption of language learning activities to name but a few.
To provide some more context, I mainly work with teenage students in the B1–C1 range and many of them are reluctant readers. In some cases, the reluctance comes from a lack of confidence as the idea of reading a novel in English just seems so daunting. In other cases, an intense focus on the need to study and learn leaves little time for a leisure activity like reading. And, of course, there is the pervasive presence of technology with social media and video games drawing my students in during their free time.
It is easy to make the case for reading but that often leads to another question: What should I read? Therefore, in this month's post I will share my top recommendations of novels for intermediate+ learners of English.
I'm sure you are already thinking of titles like The Curious Incident of the Dog in the Nighttime by Mark Haddon or classics like William Golding's Lord of the Flies. I will not include those titles on this list, partly because they are so frequently suggested and partly because they form part of many an ESL course as set/study texts.
Please also note that the intention of recommending these novels is to encourage reading for pleasure and, as such, there are no accompanying activities or language related work suggested to go with them.
Instead, I will focus on five books recommended by my past and present students.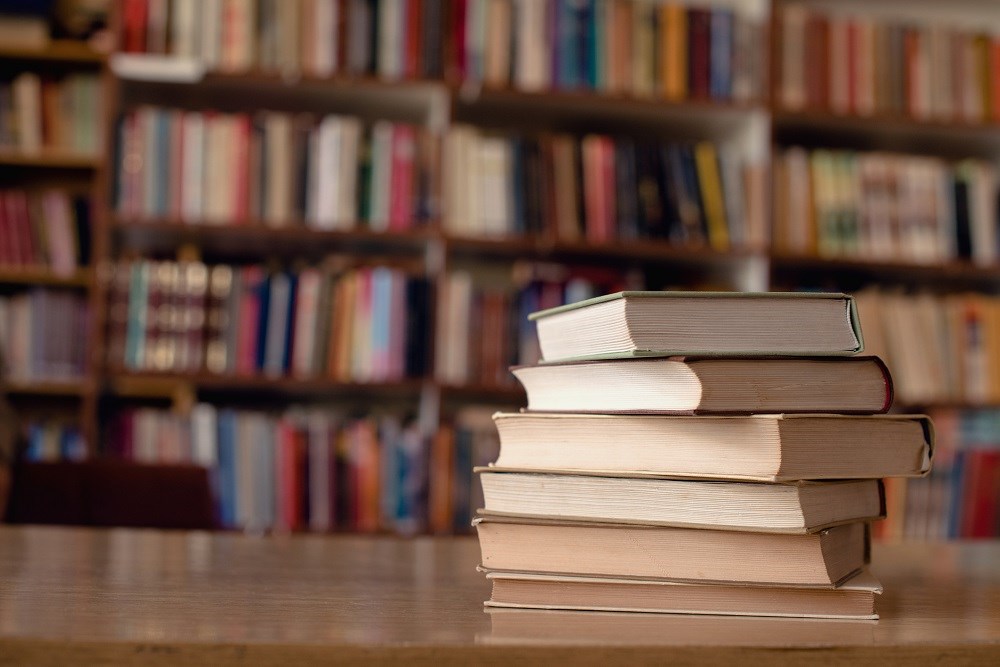 1. Holes by Louis Sachar
What it's about: This begins as the tale of a teenage boy sent to a juvenile detention camp where he is made to dig holes to very specific requirements day after day. As his time in the camp wears on, he makes connections with his fellow inmates, discovers all is not what it seems with the camp wardens, and learns startling revelations about his own family history. As the novel reaches its climax, all these threads come together in a powerful and entertaining tale.
Suitable for: An accessible read for younger secondary learners of English but also suitable for older ones looking for a light read. As it is told through the perspective of the main character (a recurring theme across most of the novels recommended in this list) it is relatable for teenage students.
Why my students like it: Feedback on this particular tale is almost always positive. It is a light read and even those who have not read a novel in English before find it quick to get through (helped no doubt by the page turning nature of the story). The mystery of the story is enough to be engaging without being too complex and the language is accessible for those at a high B1 level or above.
2. The House on Mango Street by Sandra Cisneros
What it's about: This is the story of a girl, Esperanza, from a Mexican immigrant family growing up in Chicago. It covers a year of her life as her family move into a new house and she adapts to a new neighbourhood, school, friends, and life experiences.
Suitable for: Secondary school learners of English who may well be going through similar growing pains and/or struggles to adapt to a new community. Esperanza provides commentary on the contrast between her own cultural heritage and the modern American lifestyle and also makes observations on growing up with two different languages, making the novel relatable for students in an increasingly globalised world.
Why my students like it: I did not expect this to be popular with my students as I work mostly with boys. However, they relate to Esperanza's experience as a 'third-culture kid' and comment on how they at times also feel stuck between two different worlds. It is also a refreshing change for them to engage with a story told from a female perspective. The narration is straightforward making the language accessible to B1 learners and above, and the themes connect well with our course content (Identity, Social Organisation, and Human Interaction all form core elements of the IB English B curriculum).
3. 13 Reasons Why by Jay Asher
What it's about: The novel that inspired the Netflix series of the same name, this is the story of a girl who committed suicide and left a series of cassette recordings addressed to the people who played a role in her taking her own life. We hear of her experiences, how they led to gossip and lies, and the connection to each of the people the recordings are intended for.
Suitable for: Obviously, this is a story that deals with some heavy themes and should not be recommended as a 'light read'. However, it is important to make our students aware of serious issues and the power of literature in highlighting them. In terms of accessibility, the focus on events familiar to any teenager on a school environment coupled with the direct language and short paragraphs/chapters make this a suitable novel for ESL learners.
Why my students like it: This is a novel that challenged them to think about their own lives and the people around them, as well as consider how events and talk can affect people in different ways. The way the story is structured also meant they could approach in one part at a time as a long-term read.
4. The Book Thief by Markus Zusak
What it's about: Set in the Second World War, this novel follows the story of a German girl fostered by a new family. Between hunger and illness, allied bombing raids, the oppression of the Nazis, and her foster father's role in hiding a Jew in their basement, danger and death are never far away. Indeed, Death is the narrator of the novel offering an interesting perspective on this girl's life.
Suitable for: I recommend this story to learners of English at a B2 level or above who have read novels in English before. It is quite a lengthy book and will represent a good challenge for learners looking for a challenging but engaging read.
Why my students like it: Most feedback on this book focuses on the alternative perspectives - the use of Death as the narrator, plus a World War II story told from the German side. It offers a different insight into a time period and events that are already familiar from history classes and film/TV. There is a real sense of accomplishment in completing this near 600-page novel.
5. World War Z by Max Brooks
What it's about: Set in the near future, this is presented as an 'oral history' of humanity's recovery from a zombie apocalypse. Each chapter is an interview with a survivor offering their perspective on the initial outbreak, how they survived, and what they are doing to rebuild. This differs from the usual zombie story of disaster and the collapse of civilisation instead telling a story of human resistance, survival, and resilience.
Suitable for: Older secondary learners of English love the setting and the action and language learners will appreciate the truly global perspective with stories retold from every corner of the world. There is also a fantastic audio book version using a variety of voice actors for the different interviews and providing an opportunity for extensive listening practice.
Why my students like it: This was a book that the students recommended to me rather than the other way round! The zombie focus is popular with my older students and the format is accessible. Although there are links between some of the tales, each one works as a standalone tale making it easy to break up the novel into manageable chunks. The pace and twists and turns make them forget that they are reading a novel in English.
Have you ever recommended any of these novels to your students? Why or why not? And what other books do you suggest as suitable reads? Please let us know in the comments and on social media – we'd love to hear your recommendations and ideas.