Have you seen these Christmas ads? - a Christmas lesson plan
English Teaching Professional, December, 2015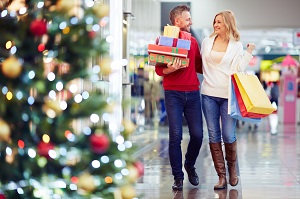 It's Christmas time again, and it's time for stores to stock up on Christmas goods and turn on their Christmas lights. After all, sales around the world (including in non-Christian countries) tend to increase dramatically during this season. 
 Based on a 2013 USA statistic, nearly 20% of the retail industries' total sales was made during the Christmas season. It is no wonder that retailers are focusing their money and attention on marketing their products as best they can at Christmas. 
 However, with the advent of freeview/satellite boxes, onlilne streaming and catchup television, our TV watching habits have changed and we no longer are obliged to sit through hours of TV adverts interrupting our favourite Christmas movies. 
 But companies are not about to let their millions of pounds spent on Christmas advertising go to waste. They are going to make their adverts so good that you, the viewer, are going to actively seek out these ads online, to watch again and again. These ads have got to be so remarkable that you then proceed to share the ad with your friends via social media and word of mouth. They are going to have to make their ads worthy of going viral.
 And does it work? 
 Following its  Monty the Penguin Christmas ad campaign in 2014 (which at the time of writing has nearly 26 million views on YouTube), John Lewis increased its sales by 6% (£777m) over the five weeks of Christmas.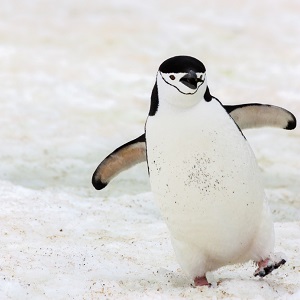 ]
 
This year, more companies have realized the importance of taking their Christmas ad campaign viral (most of them even come with a hashtag!). And we have a wonderful selection of heart-tugging, tear-jerking Christmas ads fighting for our Facebook wall space. As an English teacher/teacher trainer, I watch this phenomenon with excitement, plotting to use this fantastic selection of video clips as lesson fodder.
 The following is a lesson plan suited to my teaching circumstances (Business English students who come to class everyday for a 3-hour lesson over 2-4 weeks). 
 In the spirit of an Advent Calendar, I will use a video a day, getting my students to discuss the same list of 10 questions applied to a different Christmas advert, as the start to my lesson everyday.
 I have included links to 15 Christmas adverts from a variety of companies.
 Assuming you use one clip per lesson, there should be enough clips to take you through to Christmas eve. (I hope you won't be teaching on Christmas Day…)
 This lesson could also work for General English and EAP students, so please feel free to adapt as necessary.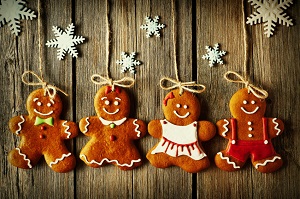 Lesson Procedure
 If this is your first lesson doing this, discuss with the students the importance of Christmas to companies and how they can market their products during the Christmas season. Then ask students how TV advertising campaigns have changed over the years (see the beginning of this blogpost for this discussion).
 Tell the students that they will be watching one of this year's Christmas advertisements. Ask students to think about the following two questions as they watch the clip. 
1. What company do you think this is? What do they sell?
2. Who do you think is their target market?
 Play the clip and have students discuss in groups of 2-3. 
 Discuss in open class.
 Give students the remaining eight questions. Allow them time to read the questions and discuss them in their groups.
3. What references do you see to the traditions of Christmas? (e.g. the type of food at a Christmas dinner; the giving of presents…)
4. What are some assumptions that the ad makes about the viewer's expectations of Christmas? (e.g. It is snowing at Christmas; Christmas is about giving; Christmas is about family…)
5. What is the message here?
6. What emotions do the clip try to make the viewer feel?
7. What kind of music is used in this ad? Are there lyrics to the song? What does it say? Why do you think this music was chosen?
8. Do you see any of its products in the ad? How does the ad promote the company's products?
9. What is the ad persuading the viewer to do? How does it do that?
10. Would you share this ad with your friends? Why/Why not? What makes an advertisement go viral? Does this ad fulfill the criteria?
Play the clip again and allow at least 10 minutes for a discussion in groups.
If this is not the first time you are doing this, skip the first step. 
Consider also asking students to compare the ad to previous ads you've shown them.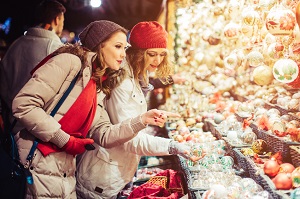 List of 15 Christmas adverts
  Aldi's spoof of the John Lewis ad 
  Sainsbury's Mog's Christmas Calamity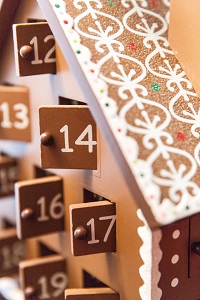 The Spanish Christmas lottery advert 
  Macdonald's Journey to Christmas 
  House of Fraser's Your Christmas Your Rules 
  Marks and Spencer's The Art of Christmas 
  Waitrose's What Makes Your Christmas 
 Follow-up task
You could have students creating their own Christmas adverts in their groups. In this age of smart phone technology and photo/video editing apps, you might be surprised at what they could come up with!
 And if you do, please come back and share your students' clips with us here in the comment section!
 Meanwhile, enjoy the Christmas ads!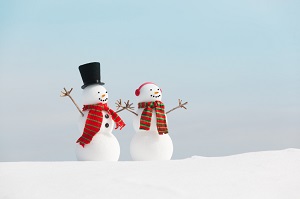 ---
Chia Suan Chong is a General English and Business English teacher and teacher trainer, with a degree in Communication Studies (Broadcast and Electronic Media) and an MA in Applied Linguistics and English Language Teaching from King's College London. 
 Fascinated by the interplay between culture, language and thought, Chia is also an intercultural skills trainer and materials developer, and is now based in York.
 She is also the voice of @ETprofessional on Twitter. You can find out more about her on her blogsite www.chiasuanchong.com