Keeping up with CPD over the holidays
As many teachers around the world start their summer holidays, what are some ways to keep up with professional development over the 'break'? Can we unwind and learn at the same time? Chiara looks at five easy ways to do this: from podcasts to journals like MET, YouTube channels and reflective practice.
The summer is here in my neck of the woods: time for letting our hair down, finally! But after a few days of laying around, catching up on my binge watching and just generally avoiding thinking beyond the level of complexity of 'let's go for ice cream', I find myself missing my brain and wanting to learn something again.
That's why I thought I would put together a list of five ways to catch up on your professional development this summer (or winter even for those of you in the other hemisphere). They're laid back but interesting ways to learn something – guaranteed to work in small bites and, yes, even while lying on the beach!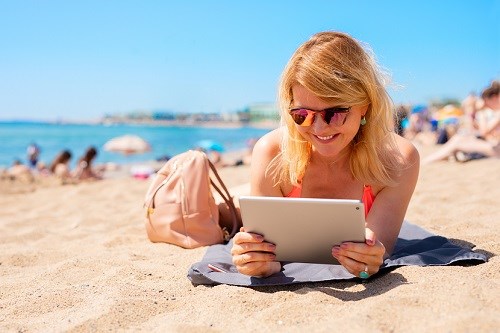 1. Podcasts
Podcasts have grown tremendously over the past few years. Did you know that there are podcasts dedicated specifically to teaching English as a foreign language? They can be a nice and relaxing way to learn more about various aspects of teaching. I for one listen to them while I do my house chores, so it's very time efficient as a form of learning. Some examples of the most professional ones are Teacher Talking Time (spoiler alert: there's an episode with a round-table discussion on listening featuring yours truly) and TEFLology (which has lots of interesting episodes but one I loved was 'Sulaiman Jenkins on Race and Speakerhood').
2. MET July/August issue on critical thinking
If you're reading this blog, you probably know that Modern English Teacher is also a magazine. The current issue is a gem and a good way to learn about a cross-curricular topic that is all too important these days: critical thinking. The articles cover a range of topics related to critical thinking, from designing a book on critical thinking to developing learners' critical thinking for speaking and writing. Check it out!
3. Engaging in reflective practice
The summer offers a chance to step back and reflect on teaching practices. One way to do this is engaging in reflective practice, which involves critically analysing one's teaching methods, identifying strengths, and recognising areas for improvement. Consider keeping a reflective journal to document your teaching experiences, challenges, and successes this past year. You can do this easily via a journalling app. This practice encourages self-awareness and can help you make informed decisions about their teaching approaches. By revisiting these reflections throughout the year, you can track your progress and continually refine your teaching strategies.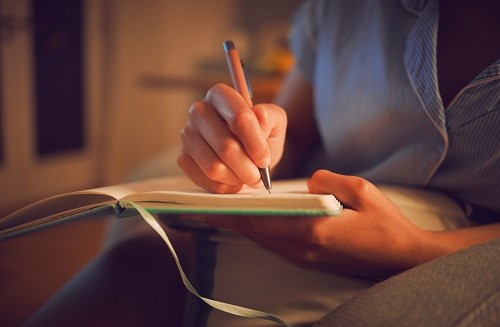 4. Learn more about linguistics
If you fancy straying a little from ELT strictly speaking, you may take the summer as an opportunity to learn more about a related (and, in my opinion, hugely interesting) subject: linguistics. Linguistics comes in many forms (e.g. psycholinguistics, sociolinguistics) and there are a few scholars out there who make it accessible. One of them is Gretchen McCulloch, self-styled 'internet linguist', who not only has a website full of resources on her work (including her work on emoji!) but also co-hosts the podcast Lingthusiasm with Lauren Gawne, where you can learn more about all kinds of linguistic trivia and more.
5. Catch up on research
You'd think this one would only be for the bravest ones only – I know, I know, reading research papers while sipping an ice-cold drink at the beach doesn't sound all that appealing. But thankfully, there are again some scholars who donate their time to make research accessible and distil it into key pedagogical implications. One website that will help you do this is TESOLgraphics: you can search by topic and find one-page infographics summarising meta-analyses and literature reviews. So, in a sense, it's a summary of a summary. The other way you can keep up with research is by following Florencia Henshaw's channel Unpacking language pedagogy. In her videos, Henshaw explains key concepts and summarises articles from SLA research in an accessible style.
I hope these five ways to catch up on your CPD are useful these holidays! What other (relatively painless) ways do you have of keeping up with CPD? Let me know in the comments!