On Form: Finding and Applying for TEFL Jobs
Modern English Teacher,
06 September 2018
There is literally a whole wide world of work to be had in TEFL. However, finding the right job can be tough. That combination of a role that builds on your skills in a desirable location with attractive conditions can be elusive. Based on my own experiences over the last several years of job seeking and recruiting, here are some points to consider. If you have any more to add, please share in the comments.
Look for a new challenge
As discussed in the first post in this series, once you have decided to make language teaching your career, it is important to seek out challenges and opportunities and nowhere is that truer than with your job search. Each role you seek out should present either something new or a chance to build on previous work.
That might mean looking for a role that offers the opportunity to adapt your skills to a challenge such as working with young learners or teaching business English. It could mean building on an area of interest like taking your experience of leading training sessions during INSETTs into a role with a teacher training aspect. It may also mean experiencing and enjoying the challenges of living in a new location.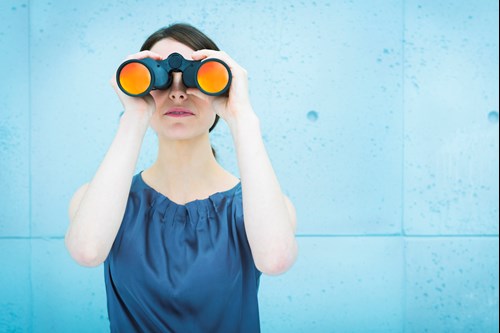 It is important to be clear with yourself about what primarily attracts you to a role. This in turn will affect how you frame your application and interview. When asked the classic 'Why are you interested in this role?' this will give us our starting point. Expressing interest primarily in the challenges and opportunities of the role will of course impress the employer; but, showing a desire to live and work in the location and experience the local culture can also make a positive impression and show that you are committed.
Follow the guidelines, meet the requirements
As mentioned above, TEFL jobs are easy to find. There are numerous well-known websites advertising language teaching jobs in a variety of locations, however, every job advertised and every recruiting institution has different requirements so it is important to pay attention to these. You may be asked to send in a CV and a cover letter. You may be asked for neither, putting all the information on an application form instead. There may be specific requirements for qualifications, experience, and specific skills to be considered as well.
As someone who has sorted through applications to draw up shortlists, I can tell you that failure to follow guidelines often results in automatic placement on the rejection pile. It is surprising how many people skip the personal statement section or provide incomplete summaries of their qualifications. Not following guidelines creates a bad impression and greatly reduces your chances of being shortlisted.
If you don't quite meet the requirements, there may be room for flexibility and it is important to highlight ways you can make up for this in your application. Making clear how your experience makes up for a requested qualification that you don't have, for example, or explaining how your time working with older primary students has prepared you for a role working with teenagers will give you a better chance of surviving the review process than simply not mentioning it.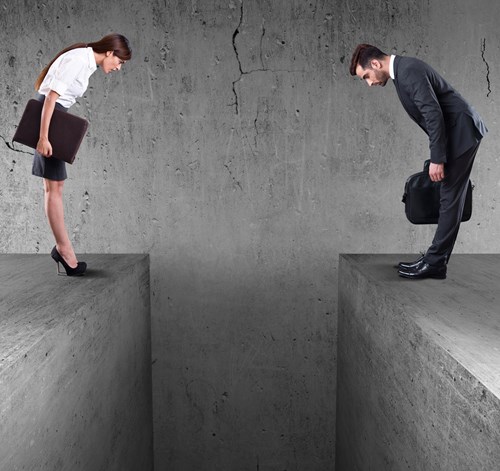 One area I would advise you to always challenge though is any statement that a job is for 'native speakers' only. Any experienced teacher, especially one who is interested in their own development and furthering their career, will be an asset to potential employers, and the best way to make this clear is to challenge such demands whenever and wherever we see them.
Don't just copy from your CV
About ten years ago, I was looking to move on but was not getting any interviews despite numerous applications. The lack of response was disheartening, but I soon realised I was approaching my job search all wrong. I was simply firing off applications hoping that something would come through. The CV I sent out was the same each time, and much of the content on it was then copied and pasted onto the application form.
This was obviously the wrong approach. I was missing the opportunity to highlight my particular strengths in relation to the advertised role, and I was showing a lack of initiative to my potential employers. It may seem an arduous task but there is value in approaching each application as a new one. This gives you the chance to highlight your strengths in relation to the role advertised and show that you have researched the role. Putting thought into your application will help it stand out.
CVs do not need to be rewritten entirely for each job applied to but, as I mentioned in my June post, it is important to tailor them to the position. One way to do this is to include aims relevant to the advertised role. Another is to highlight any achievements, training sessions led or attended, and courses taken that are directly relevant to the role. Doing this will maximise your chances of getting noticed.
Make the most of your cover letter
Another key aspect of applications is the cover letter. This may take the form of a separate letter included with your application or you may be requested to include a personal statement on the application form. Either way, this is an opportunity to communicate directly to your employer and one that should be taken full advantage of.
Never just send a 'please find enclosed my application for…' brief message and never refer the reader to your CV for details. Do it the other way around. Refer to your CV and/or application form and seize the opportunity to explain why a particular aspect of your experience is relevant. Highlight the content of your qualification courses and how they will impact on your ability to be successful in the role. Explain how your experience and professional adaptability addresses any certificates or skills you don't have.
And again, check the guidelines. If the advertisement requests one side of A4 or has a word limit, don't go overboard. If any specific questions are asked, make sure you answer them. And don't simply copy and paste from a standard cover letter!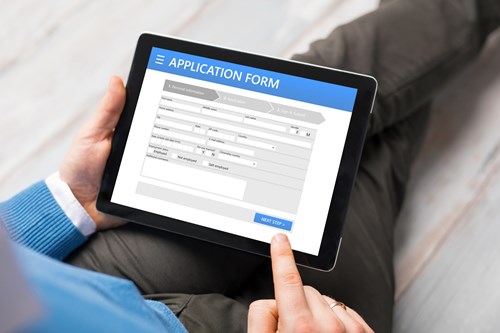 Conduct a gap analysis
Rejection is a part of the job-seeking process. While it may hurt, especially when the role is one you really wanted, it does also present an opportunity. Take some time to review your application and look again at the job advert and highlight any areas where you may have fallen short. Seek feedback from the recruiters if you can by asking them what improvements they would recommend (but don't be disheartened if they don't reply, they may simply be dealing with too many applicants to be able to do this). Think about how you can address these areas in the future to increase your chances of successfully securing a job. It may be a case of reworking your CV or cover letter to better highlight your strengths or it may be a case of getting more experience in a particular area.
For me, during that period ten years ago when I was struggling to find a new job, conducting a gap analysis was useful to highlight where I was falling short. At the time, I only had a Trinity Cert TESOL and noted that many ads stated that further qualifications were 'desirable'. I was also aware that I had not engaged in much professional development beyond ad hoc INSETTs. I therefore set about upgrading my qualifications and doing more for my own growth as a teacher.
I soon started an MA focusing on ICT in language teaching and took the initiative for my own development. I began writing a blog and attending conferences. I got involved in projects that allowed me to pilot new courses and try out different ideas. All this soon added up to a more comprehensive CV and a lot more to highlight on application forms and in cover letters.
Returning to the theme of the first post in this series, taking an active role in your own development and a wider role in our profession will help you stand out and secure that better job in that desired setting. There is, of course, one more hurdle of the interview to negotiate, and that will be the topic of the final post in this series. In the meantime, please share your own comments and thoughts on applying for jobs.
Part 1: From TEFL Job to TEFL Career
Part 2: 6 Tips for a Top Teaching CV