Putting on your own (online) event
As I write this post, I learned that the IATEFL conference committee made the difficult but needed decision to go online in June as per their website announcement. It is certainly disappointing in a way as I am sure just like myself, you all wanted to see some faces and bodies outside the screen, but health must come first and their decision although heart-breaking is certainly commendable.
I remember IATEFL Brighton in 2018 quite vividly. It was my very first time in the UK and my first time attending the IATEFL. It's such a long way coming from Australia! To ease up the jetlag, I stayed 2 days in London and even managed to take a train to Paris. Brighton was a fabulous location with its vibrant pier and nightlife. One night I skipped dinner with conference colleagues and went to see Flashdance-the musical. In the conference, I got to finally meet people I had been talking online for years. I had the pleasure to remember my days as a BA student with some colleagues I hadn't seen since my graduation. I attended sessions that spoke to me in a way that I cried – and ended up making friends with the presenter. In the exhibition's hall, I managed to join an epic photo with many members of the beloved BrELT – a Brazilian Professional Development for Teachers of English organisation. On top of that, I still presented my previous research on promoting intelligibility in EAP curses with bitesize learning and the ELF core. As you can see, I had a blast! And that is what we need to have I mind: an ELT event is much more than just professional development; it is/should be a full experience.
We usually talk about what we can do to get the most as conference participants like in the Ten challenges for your next conference, but rarely ever how to put on an event or conference. Last year when we shifted to emergency online delivery, our sector (or 'industry' as some might say) did not let us down and the number of online events available soared. Whereas I am thankful to all of them as it enabled us to do the job(s) we needed to do, I am also particularly grateful to the events created by people like you and me who just wanted to help by sharing what they knew. Í am sure some of them did not know exactly what they were doing but decided to do it anyway – and for that I thank you. There's no doubt everyone was on a bit of learning curve as we all grappled with the new ways of working and some things worked better than others as a result, so perhaps now is the time to reflect on best practice, then share my thoughts with you to discuss and potentially take forward if you (and your team) are thinking about creating an (online/local) event of your own.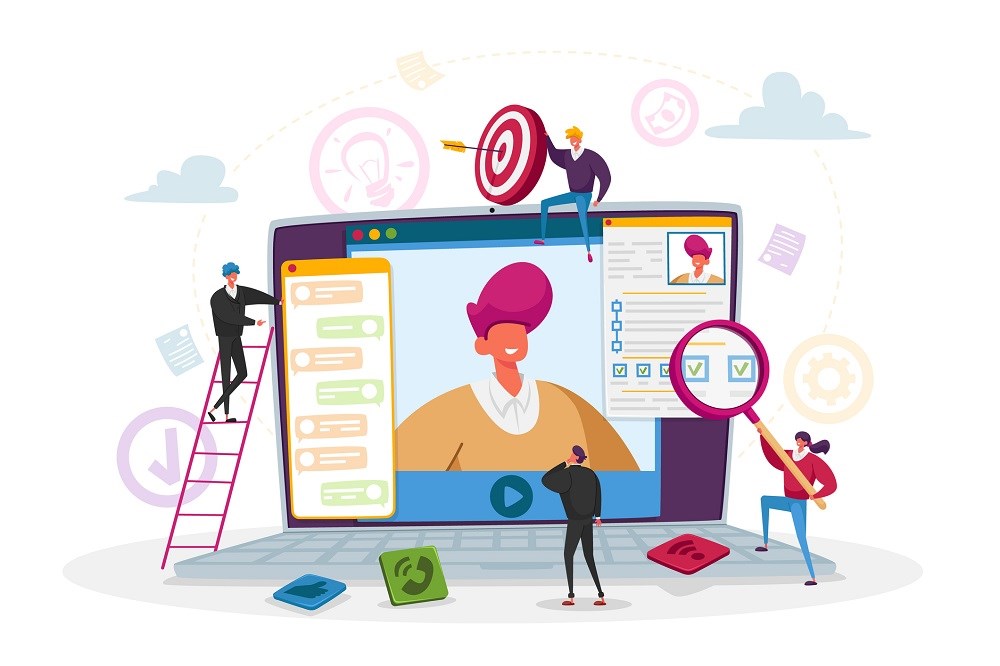 Event committee recruitment
It doesn't matter how talented and skilled you are, one person alone is unlikely to put a whole event together regardless of its size. We need people to help in this rewarding but challenging endeavour. So how do you find these people? I think it became quite clear during the pandemic that the ELT bunch is a great, giving bunch! So, reach out to people you believe would like to join. Having said that, remember that an event is more than a just a bunch of people in a room talking about ELT. So, consider what kind of other skills your event needs, and approach people with these skills. For example, someone who is good at making videos, the tech person, the social media enthusiast, the money controller and so on. In case you don't know anybody with the skills you need, let people know about what you are after by talking to colleagues and using social media. It is often true that we usually want to work with people we already know but give a chance to others as well – you never know what hidden talents people might have.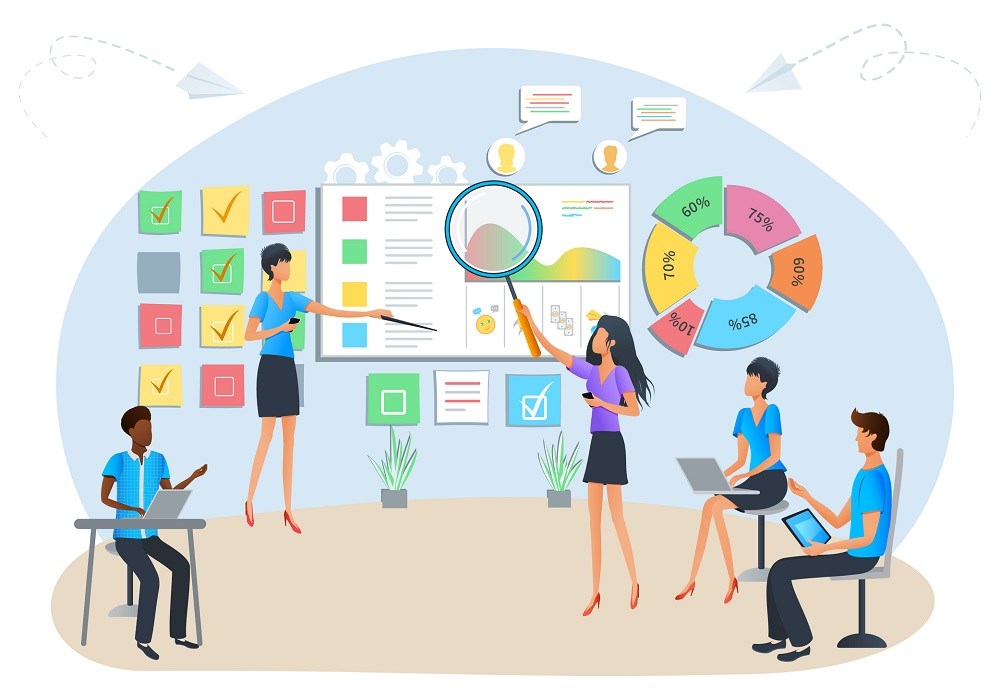 Take advantage of project management
Break the event into small actionable items and have those explicitly written somewhere that all involved have access to. I recommend using free tools like Trello and Asana to keep track of everything that is happening, the dates they are supposed to happen, and who is going to make them happen.
Try using Doodle to find meeting times and avoid the back-and-forth of emails. I usually prefer to ask people's availability in terms of days of the week so we can pre-book recuring meetings.
Speaking of meetings, they (almost always) happen for a reason. So, it is important to keep track of what was discussed with meeting notes or minutes. Since I have difficulties in being a note taker, I had to discover a tool to help me do that. I really like 4Minitz because it is free and super user-friendly, but I warn you that it can be challenging to install for the less tech-savvy – still a great tool.
It might also be a good idea to talk about communication expectations within the group regarding how you are going to communicate, how often and when it should happen. Remember that people might be volunteering their time and different people have different priorities and expectations. There is no right or wrong – just make sure you talk about the expectations to prevent misunderstandings in the future. I personally prefer to skip all the email etiquette with 'Dear x, I hope you're well….' and go straight to the questions. So, I use instant messengers like Facebook messenger, WhatsApp or, my favourite, Slack. You basically create a channel with all members, and they can quickly send messages to each other – it's asynchronous communication, so people reply when they can.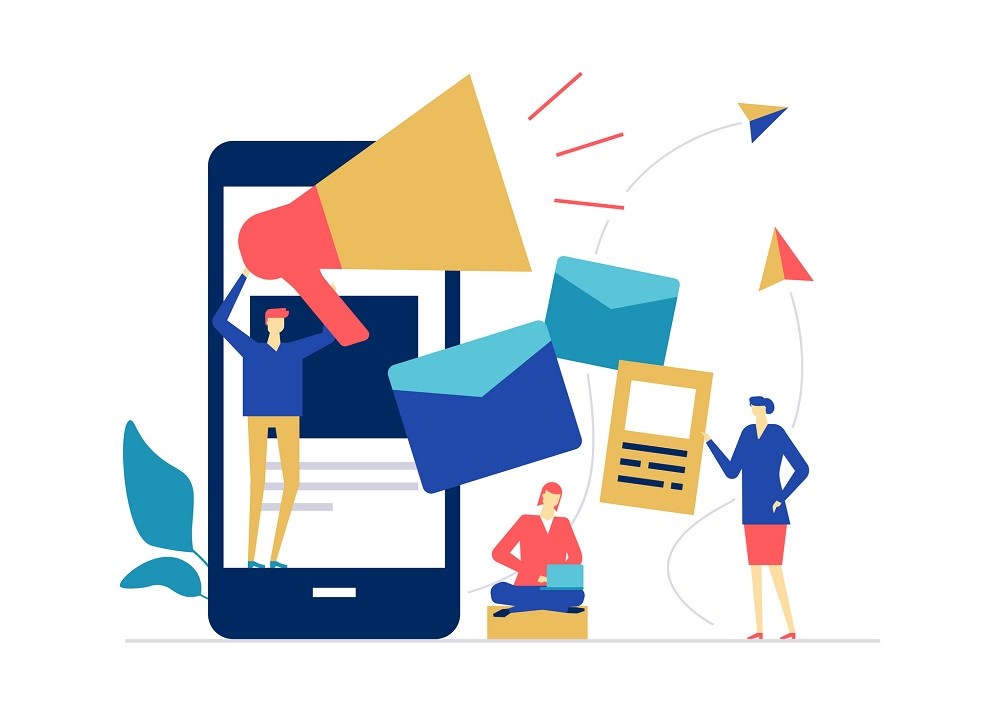 Communicate: before, during and after
You figured out the need for the event – that's great! But people need to know about this new event so it can actually be an exciting new event.
Use social media – Facebook, Twitter, Instagram and don't forget LinkedIn. Remember: engagement drives growth! Don't post and walk away. Go back, check and answer questions, tag people you already know might be interested in the content. Then create a social media strategy for your event – watch these 6 advanced tactics to promote event on social media to understand a bit more about it. And finally use a social media scheduling tool that can link all your channels in one place. There are may tools to choose from that offer both paid and free versions. I recommend the following ones:
Hootsuite is one of the most popular application – paid version only
ViralPep works really well for smaller to medium events – free and paid versions
Even big events have a tight budget, so it is unlikely that you will have enough money to hire a graphic designer to create your art. If this is the case, it's worth considering using Canva. It is a graphic design platform, used to create social media graphics, presentations, posters, documents and other visual content with a free plan.
Think about offering a roving reporter position. You can even create a competition to choose the best candidate – which will attract even more interest for your event! The roving reporter keeps pop in and out of talks to take pictures and summarize what's going on in the event through social media. See Chia Suan Chong's posts from conferences for English Teaching professional to see examples of this.
Use hashtags as they can pull a conversation together and make it easy for people to find photos and attendee interactions with the event. When creating a hashtag, remember the acronym MIRUS:
Memorable
Intelligible
Relevant
Unique
Short
Surveys don't need to be used only after the event. You can start with pre-event questions on social media. For example, try:
Which of the speakers are you most excited about?
How did you hear about the event?
What are you hoping to get out of the event?
What are you looking forward to the most?
Distribute the post-event survey in all possible channels:
Social media
Email
Phone
QRcode
Provide assistance to presenters
Don't forget that not everybody has submitted an abstract before. Our industry needs new voices, so why not help them shine by having a webinar/recording of how to write a conference abstract? Remember that all the big names in language education were one day that person with a good idea trying to write their first proposal.
And whether the event is going to be face to face, completely online, or a mix of both, it is always thoughtful to provide resources to help presenters design their talks or workshops once you've accepted them as speakers for your event. Consider poster instructions, poster templates, tutorials and templates for presentation tools such as Prezi, video recording tips and/or recommendations of best platforms depending on the type of event you're running. Then be on hand to answer any queries they might have.
There is so much more about setting up and running events, but I do realise that this post has become rather long, so I might need to save the rest of my thoughts for another time. Let me know if you'd like more information about that in the comments below – even better, share your tips and suggestions about events and I try my best to include them in my next post about conferences.