Thinking about being a writer?
English Teaching Professional,
07 November 2019
Looking to expand your career or share your experiences and knowledge? Want a challenge? Like describing techniques and ideas to others? If you have answered 'yes' to all three, then perhaps a writing career is for you. Kirsten Holt, Head of Pavilion ELT, shares some thoughts about how you can get started.
Although many teachers know they want to get into writing, sometimes knowing where to start can be daunting. Perhaps you have been writing worksheets for your classes, or have written training documents for your school, but how can you step beyond the confines of your classroom or school? Here are 6 steps to get you started.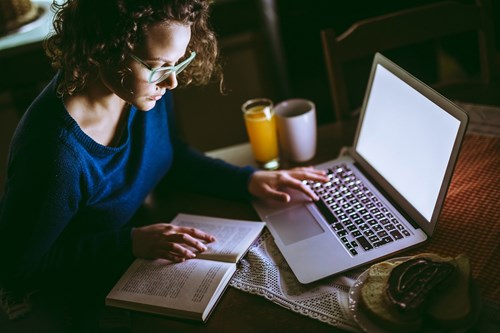 1) Decide what you want to write
The first step is to consider what kind of writing you would like to do. Is it writing the next blockbuster coursebook, or something like a teacher's guide? Perhaps you want to write a blog or an article for a magazine like English Teaching professional or Modern English Teacher… whatever it is, I would recommend looking at what publisher produces the products you are interested in writing and to take a look at their style and type of products (or in the case of magazines, the type of topics they cover).
2) Check your experience
The second step is to weigh up if you have enough experience and knowledge to do the writing you have in mind. Look at the publishers' websites to see what they are asking for – there is usually a section called 'Write for us' or 'Writing guidelines'.
Then think about what you have learnt or how you have developed since your initial teacher training, or even since doing a further qualification like a DELTA or DipTESOL and make a list – include what you have learnt from your students, from trying out teaching methods or new technology and even from staffroom chats.
3) Build up your experience
Once you have your list compiled, look at building up (or refreshing) your knowledge. For example, Can you describe the latest teaching trends or which methodology is in or out of vogue? Would your ideas work in other teaching contexts and/or with different markets? Do you have any evidence to back up the method/ideas you are advocating? Do you feel confident about, say, using VR in the classroom, and if so, can you talk about its benefits or impact on learning? If you are unsure, it would be worth doing some, or all, of the following (depending on your answer in step one):
attend some (online) conferences or talks
read ELT journals or blogs, such as IATEFL Special Interest Groups (SIGs) newsletters, English Teaching professional or Modern English Teacher
sign up to publishers' websites for latest news, webinars and training events (then attend)
join online ELT communities, e.g. IATEFL and its SIGs or ELT Footprint on Facebook, ELT writers and publishers or ELT Teacher 2 Writer on LinkedIn, etc. where you can pick up useful advice and test ideas
follow publishers/known authors on Twitter to see what topics are being discussed (then join in if you can).
conduct experiential learning projects where you try out your ideas with a number of different classes and record what worked and what didn't, then analyse the results.
4) Showcase your ideas and abilities
The fourth step is getting your ideas on a platform to showcase your area(s) of interest and capabilities. You can do this by giving a presentation at a conference; developing your own blog and even actively participating in an online discussion or webinar. This can help build confidence and in pinning down your ideas.
5) Know who to contact
The next step is to start building your network. It's far better to build a relationship with the publishers you want to work with rather than applying into a void. You can do this by networking at ELT organisations or publishers' events; visiting publisher stands at conferences and even joining publishing groups, ELT organisations or writing groups set up to support writers online like: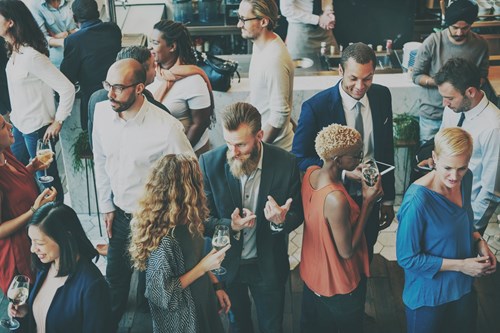 6) Prepare to write
Presuming you now have the necessary contacts, the next step is getting started. It may well be worth keeping your ambitions in check at this stage. For instance, if you are new to writing, a publisher may want to test out your abilities by getting you to write sample (sometimes set to a particular brief) before giving you a coursebook commission or they might assign you a teacher's guide, often working with a co-author.
Alternatively you might want to ease your way in by critiquing other coursebooks or manuscripts by signing up to either become a reviewer (where you have to give constructive feedback on the material by answering a questionnaire, writing a short report or completing a user diary, usually over a 4- to 6-week period) or a pilot (where you test out the material with your classes over a 2- to 3-month period and keep an ongoing user diary or log, commenting on functionality and usability as well as giving constructive feedback on the content) for a publisher to get to know more about the publishing processes without overcommitting yourself. But of course, as there is such a variety of potential writing opportunities – just think of all the supplementary material that accompanies the average course book – you may prefer to investigate writing online activities or teacher's photocopiables for a publisher from the get-go.
Check out The No Nonsense Guide to Writing from ELT Writers Connected to find out more. If any of this sounds of interest, it would be worth sending the publisher(s) you've identified the following:
A detailed CV and cover note, stating your credentials, ELT experience, professional development and current position, plus what you're interested in (but be flexible).


A favourite lesson of 1–2 pages (including one of the following: a worksheet, a warmer, a filler, study tips, teaching tips or photocopiable), with the learning objectives clearly outlined, stating who the targeted audience is for your materials (e.g. It is relevant for young learners, teenagers (specifying age range) or adults?); what level are they aimed at (e.g. CEFR A2, B1+ or C1); and for which segment (e.g. for general English, EAP, ESP, etc.) so that the publisher can gauge how appropriate the content is.
"My favourite part of writing must be the professional development and the clarity of thought it gives me."
(Chia Suan Chong)
Although I have so far talked about writing coursebook materials, don't forget there are opportunities to write about methodology, teaching technique or simply about a teaching idea or activity. Depending on your ambition, the level of experience required changes. For example, if you were planning on writing an article, publishers may be interested in hearing from people who haven't been published before providing the ideas are fresh, accessible and will appeal to their readers.
In the case of English Teaching professional, new writers may wish to consider submitting shorter pieces to begin with. There are plenty of different opportunities as the magazine is pleased to receive letters and suggestions for publication, seeks volunteers to write book reviews, welcomes contributions to the IT WORKS IN PRACTICE section of the magazine, and is keen to get good, innovative photocopiable materials. Modern English Teacher looks for insightful articles based on any of its regular topics (just see what they are in back issues of the magazine) though bear in mind that as the magazine has a long shelf-life a report of a conference, for example, would not be appropriate unless the article was making a 'timeless' point. In both cases, you will be given guidance from the editor.
If you are more interested in writing a methodology title, then you would need to contact the relevant publisher with a detailed CV (as outlined above), a proposal (worth seeing the Pavilion ELT proposal guidelines) and a sample of the material – usually a chapter, or an extract of the theory and how to apply it in practice.
Whether you decide to write about methodology, a teaching technique or a teaching idea, here are some useful points to consider:
What is the range of readers and their different backgrounds you are writing for? Is your writing clear for them – some things might seem obvious to you because you've been doing it for years but may not be to others.


Read around your topic and add in elements you know less about. It sounds counter-intuitive, but by forcing yourself to write about what you don't know, you're pushed to spend time researching, experimenting and learning about new areas, which you just might find a passion for.


Don't shy away from giving your own opinions on things if appropriate, and back them up with research or classroom examples. Not everyone will agree with you about everything but if what you say is well thought through and researched, then the debate can be positive and subsequently raise awareness.


Discuss ideas with an editor, teaching friend, mentor or even co-author(s) – it can really help to bounce ideas off someone else, check concepts or even test how something sounds. The ELT industry can be pretty supportive when you know who to ask.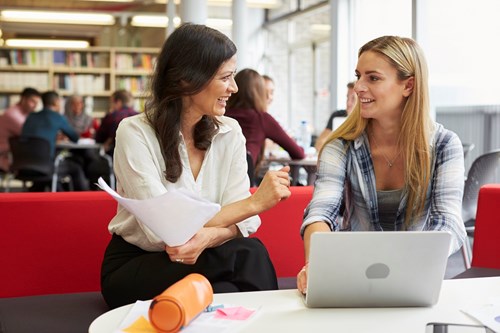 Hopefully that's now removed some of the barriers to getting you writing and you are itching to get typing! Whatever you choose to do, we would love to hear how you get on and what advice you can add to the steps above. Please add your comments below.