Ways to socialise with our colleagues
English Teaching Professional,
31 August 2018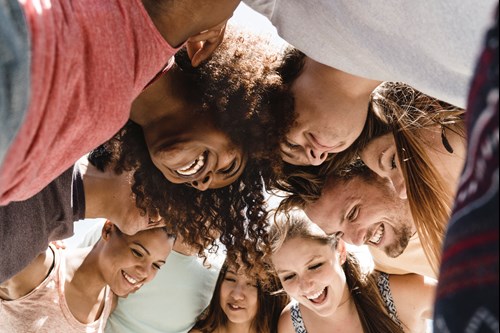 Teaching is a funny job: we spend more time with our students/clients than we do with our colleagues, and in some cases, we know more about some of our students than the people we work with every day. Yet, students come and go, but our workmates tend to stay. And the relationships we have with our workmates can be the difference between a staffroom that is a pleasure to spend time in and one that is competitive and filled with mistrust or indifference.
(Click here if you'd like to read about my take on the ten different types of staffrooms.)
But because teaching doesn't usually involve a lot of teamwork between colleagues, managers do not feel the need to spend time and money on team building and encouraging employees to socialise. Most socialising that happens is often initiated by the teachers themselves in an attempt to better their work-life balance.
Socialising with our colleagues can not only improve the working environment but can also invigorate and motivate those involved, providing an atmosphere that is conducive to innovation, creative thinking and professional development. In larger schools and organisations, a chance to socialise with the non-teaching staff can also help the staff members appreciate each other's role in helping the organisation to function.
So, if you're an education manager or a teacher looking to increase the opportunities for socialising in the workplace, here are some ideas:
1. Have a staff luncheon once a week/fortnight
Find a time when most staff members are around in the staffroom and get together for a casual buffet-style lunch. It'd be helpful if the school/organisation could set aside a budget to provide the food and drinks, but in cases where this is not possible, staff members themselves could take turns bringing food in.
2. Form interest groups that meet regularly
In the school I used to work at, we formed a Christmas carolling choir that got together every week for four months of the year to practise our Christmas carols. This culminated in a fun Christmas performance that staff members and students were invited to, which added to the festive atmosphere in the school.
For those not interested in singing, we had a group of football fanatics who would meet regularly for a game of football, and also a group of culinary enthusiasts who would organise their own version of 'Come Dine with Me' and take turns to cook lunches for each other.
Other variations on the theme could include knitting groups, board game groups, video game groups, book clubs, film clubs, and rock bands. If ideas of organised fun don't quite appeal to you, then a regular trip to the local pub with your colleagues could work too.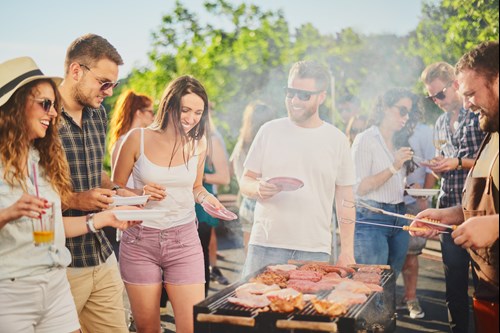 3. Have parties and celebrations in the staffroom
Whether it's a birthday, a coming wedding, the birth of a baby, or the graduation from a Masters or diploma programme, there are always reasons (or excuses) to celebrate and to make our staff members feel special and appreciated.
There are many different ways to do this: in one organisation I worked for, the birthday boy/girl would always bring a cake to share while the others brought the snacks; in another staffroom, we had a star baker who relished the opportunity to bake a cake whenever there was a celebration of any sort; and in another staffroom, the director of studies took charge of the cake and all the food and drinks needed for every celebration. Whatever way works for you, treat it as an opportunity to create a staffroom tradition that you can be proud of.
4. Organise trips outside of school
Schools and organisations with a bit of a team-building budget could consider Laser Quests, Escape the Room games, Treasure Hunts, clay pigeon shooting and other such activities, but you don't need a huge budget to get the team together. Organise a picnic, a day at the beach, a bowling competition or even a camping trip. We teachers are kings and queens of executing activities and games, so simply appoint a couple of teachers to take charge of the organized fun and have them come up with a range of team building activities and exercises that would be sure to entertain and build bonds within the organization.
5. Have TD (Teacher Development) sessions and reading groups
Before you groan and complain that teacher development sessions are more about professional development and less about socialising, let me try to persuade you otherwise.
Sitting in a training room sharing ideas, discussing opinions and working out problems together can sometimes be a great way of getting to know your workmates and forming a bond with them. If the TD sessions are led by fellow workmates, this could also be a chance for them to demonstrate their expertise and share their ideas with you.
An alternative to a TD session is a less formal 'speaker's corner' that allows teachers to take turns to talk to fellow colleagues about non-teaching-related passions that they have, e.g. recycling and reusing in the staffroom, digital literacy, etc.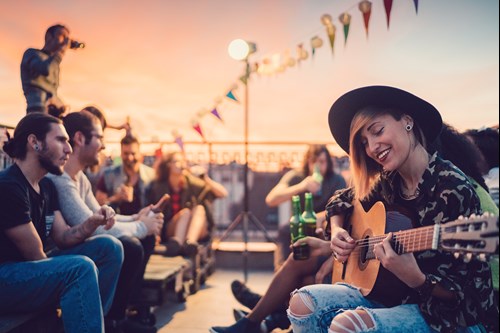 And what if you don't have a staffroom? Perhaps you are a freelancer that works for multiple clients or you deliver in-house training and don't actually have many fellow teachers as colleagues. There are always teachers online that you can connect with. Form a Personal Learning Network (PLN) with teachers you meet on social media, join in the chats at webinars, and attend conferences where you can meet them in person.
There's no excuse for wallowing in isolation. Socialise and be inspired!