What does 'sleet' colligate with? a.k.a When you come from a country with no winter
English Teaching Professional, 2014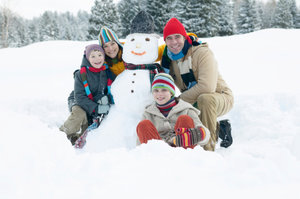 I love December. 
The atmosphere at school takes on a significantly festive tone. The fairy lights on the tree twinkle at every student walking past, the staffroom is covered with tinsel and artificial garlands, and the teachers walk around visibly more excited than usual as they chat about the winter-themed lessons that they have planned for their students.
And that is the one thing that I dread about December. 
The winter-themed Christmas lessons.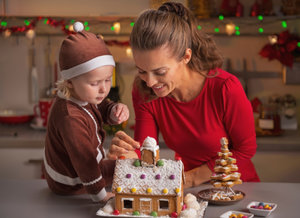 Let me give you a little background about myself.
I was born and grew up in Singapore and only moved to the UK in my 20s. Singapore is a country set on the equator and experiences a temperature of 24 to 36 degrees (Celsius) every day of the year. The only changes to the weather are the monsoon season and the season of haze and smog when the Indonesian forests are on fire. 
Now, you might be thinking, "Wow, you get summer all year round? How amazing! You can got to the beach and swim every day of the year!"
And if you live in a country that have seasons, you might have taken for granted the things that the different seasons bring you, so allow me to paint a picture of what living in a country with only one season is like.
Living in a country with only one season means that the changes that the seasons bring do not take place. The sun rises and sets at practically the same time every day. The seasonal trends do not really have an impact.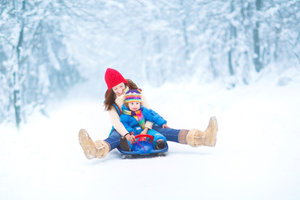 You never have to put away your winter clothes because you don't have any. The concept of coats, gloves and Christmas woolly jumpers only exist on screen in films like Bridget Jones's Diary and A Christmas Carol. Hats and scarves are worn only as accessories and not necessities. Cardigans and jackets are only needed when we enter an air-conditioned building and taken off the moment we walk out into the humid open air. 
Winter sports tend to only mean skiing to most Singaporeans, and skiing is likely to be the domain of the rich and upper-middle classes who can afford flights to Europe or to Korea or Japan for a skiing holiday. Toboganning, curling and snowmobiling are sports that are essentially unheard of by most Singaporeans. The Winter Olympics hardly feature on any of the local TV channels and so it is no surprise that there are many Singaporeans who do not even know of its existence.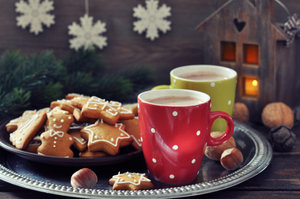 Although there's no distinctive change in seasons, there's also little difference between summer and winter meals. Singapore is seen by many as a culinary haven, where a large variety of food from different countries is readily available 24/7. Hot soups, hot pots, casseroles, curries, salads are eaten at any time during the year and many Singaporeans have grown to enjoy sweating through a hot meal.
Along with the lack of seasonal changes to fashion, sports and food, there is also a lack of variety in the weather. And perhaps all this can account for my lack of knowledge when it comes to my range of winter vocabulary. 
When I moved to London in 2000 and started teaching English, I found my lack of 'winter knowledge' debilitating.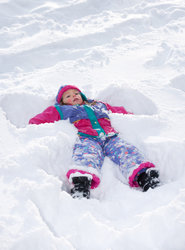 In the 'winter lessons' that I have conducted over the last twelve years, here are some of the questions that have stumped me:
What are gale force winds? What about wind chill factor?
What is the difference between a blizzard and a snow storm? 
What is a snow angel? Is it an angel that comes to protect you?
What is the difference between a heater and a radiator?
Can you show us where the different parts of the fireplace are according to this picture? : The hearth, the flue, the furnace, the mantelpiece? And what are grates, bellows and pokers?
What is the difference between a bobsled, a sleigh and a toboggan?
What is the difference between gloves and mittens?
What is horizontal rain?
What is a snowplow?
What does is mean to grit the road?
When and what is the winter solstice?
What did my host family mean when they said the weather is 'dreary'?
Why can't I say, "The weather is getting a bit nippy, innit?"
Now, you may say this is just a matter of definition and you could easily 'Google' or use Wikipedia to answer the above questions (although in my early days of teaching, we didn't have smart phones and the internet wasn't so readily available to us in the classroom).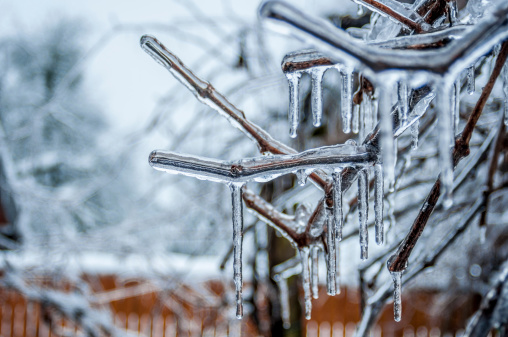 However, the following questions weren't as easy to 'google':
- What collocates with toboganning? Do we say 'to do toboganning' or 'to go toboganning'?
- We can say 'gusty winds' but can we say 'gusty rain'?
- What colligates with 'sleet' and 'hail'? We can use 'rain' as a verb and noun and as a verb, we often use the present continuous, as in 'It is raining'. Can we do that with 'sleet' and 'hail' too? Can we say 'It is sleeting'? 'It sleets often in London'? 'It sleeted all over my street yesterday'? What about 'It is hailing'? and 'It doesn't hail often in my country'?
Then there is the Christmas vocabulary and concepts that I had to grapple with. While Christmas trees, Santa Claus and the gifting of Christmas presents are virtually international, and Christmas stockings and family Christmas dinners have been popularized by western media and Hollywood, there are other Christmas traditions that are lesser known in Asia and less occidental societies. Here are some concepts that I had to learn about: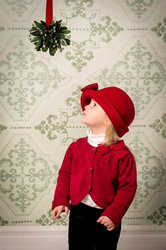 - What are mince pies? They have fruit in them and not mince meat. So why are they called mince pies?
- Why are pantomimes associated with Christmas?
- Why do we have brussel sprouts in Christmas dinners when nobody eats them?
- What is in Christmas pudding? Why did little Jack Horner stick his thumb in one?
- Are mistletoes and the associated kissing tradition typically American? If you hung a mistletoe in England and stood under it, would anyone kiss you?
- What is Boxing Day and why is it named after such a violent sport?
- Why does my friend in Cornwall say that she has Christmas dinner at 1pm while my friends in London insist that Christmas dinner is held at 7pm?
Naturally, the ability to answer the above questions would depend largely on your cultural knowledge and your thirst for such knowledge. But one could also easily argue that such cultural knowledge are unnecessary for those learning the English language (as seen in this blogpost), unless one is learning to assimilate into the English culture.
Or you might argue that lessons based around Christmas and winter themes can add to the festive atmosphere and serve to relax and motivate the students to further their exploration of the English language. 
Whichever route you choose to take, I hope you have a lovely December and remember, if you get stumped like I did, get the students to find the answer as homework and report back to you instead. This way, everyone gets to learn something new!
NB: The answers to the above questions listed in point form will be revealed in the next blogpost. In the meantime, feel free to use them for your winter/Christmas lessons!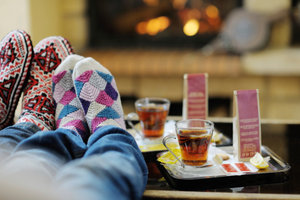 ---
Chia Suan Chong is a General English and Business English teacher and teacher trainer, with a degree in Communication Studies (Broadcast and Electronic Media) and an MA in Applied Linguistics and English Language Teaching from King's College London.
Fascinated by the interplay between culture, language and thought, Chia is also an intercultural skills trainer and materials developer, and is now based in York.
She is also the voice of @ETprofessional on Twitter. You can find out more about her on her blogsite www.chiasuanchong.com