2021: a year full of strength
Throughout December and in the first days of 2021, I kept thinking about how I would start the very first blog of this new year. I considered 'Welcome to 2021', 'Happy New Year', 'Happy 2021'… and, yet none of them seemed right. After all, even if you celebrate the festive season and the end of the year, 2020 was a strange year to commemorate. So many teachers had lost their jobs, numerous people had or still had Covid-19, and lots of families and friends were not allowed to be together because of the persistent pandemic. Whereas holidays are certainly much needed and welcomed by teachers around the world, especially after such a turbulent year, it is fair to say it might have also left a slightly bitter taste as if something was missing, which is why I struggled so with the title.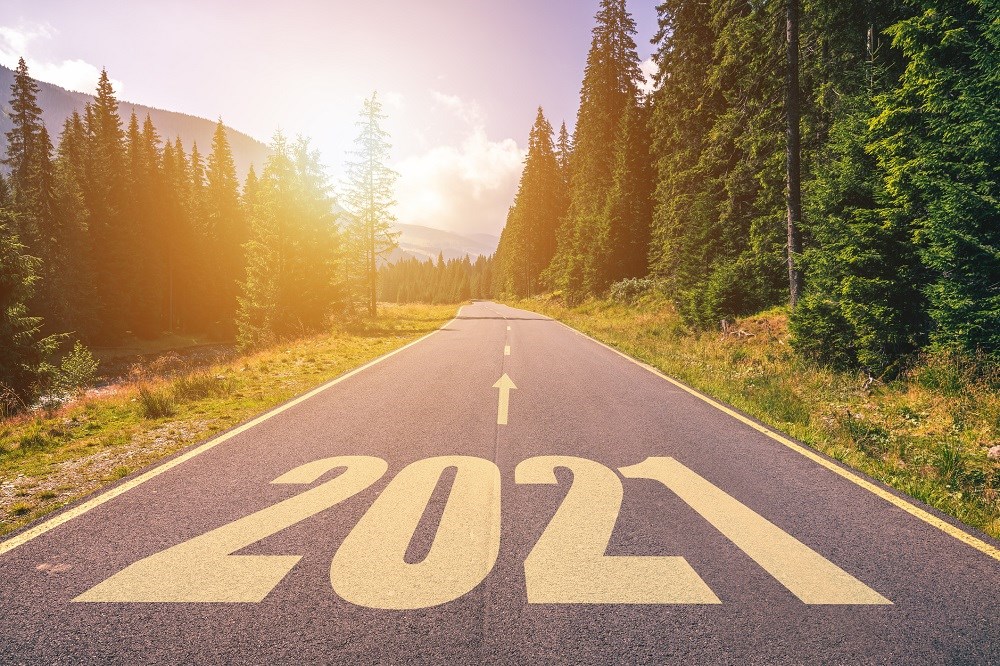 I really thought that by January 2021, I would not be talking about the pandemic anymore! However, the world is witnessing yet another lockdown in many countries which in turn is affecting the way we deliver our classes.
In terms of education, we have all kinds of possible scenarios happening, possibly even in the same city! Some teachers are being told (forced) to go back to face-to-face delivery amidst the increased number of cases and are rightly scared. Others will have a go with (or return to) a hybrid model teaching where half the class might be in the physical classroom whilst the others are attending online at the same time, or they might be continuing to deliver their classes live online. The point is that we have not yet come back to normal (whatever is it that we mean by that).
But, although the perspectives for 2021 aren't as bright as I'd originally hoped, I strongly believe that, in terms of teaching, we can clearly say that we have already been through the worst. We have already had to adapt lessons, learn new technology, rethink and redesign assessment. Now we need to look back and review what went well and assess what can be incorporated in future lessons, what should be adapted and/or what should be discarded. So, whether you are in face-to-face, hybrid or live online teaching scenario, I maintain what I said some months ago: invest on building relationships with students and concentrate on wellbeing rather than curriculum as much as you can. With all the pressures from the government, external testing, curriculum, and even parents we can easily become curriculum delivery machines. But what we do in ELT is so much more than simply delivering the prescribed curriculum, and in difficult and unprecedented times like these, it is when we have to ask the 'big' questions.
In 2020, we talked a lot about resilience – in fact, it's worth reading or revisiting Gerhard Erasmus's blog about it if you haven't already. Resilience is certainly something fundamental in all areas of life, but there is just so much resilience we can ask for, rely on or find within ourselves. Right now, we can celebrate and welcome the different Covid vaccines which is gradually being rolled out worldwide, yet we are also seeing the number of Covid cases spiking again in many parts of the world which probably means tough times for a while still to come. So, I am not going to ask you to be more even more resilient this year because I don't think it is something possible. Instead, I'd like to suggest you discover the strengths within yourself to face whatever's down the road. Let's find strength and hope in the reasons why you have become a teacher. What is it that motivates you? What makes you get up in the morning for another (potentially exhausting) Zoom day, for example?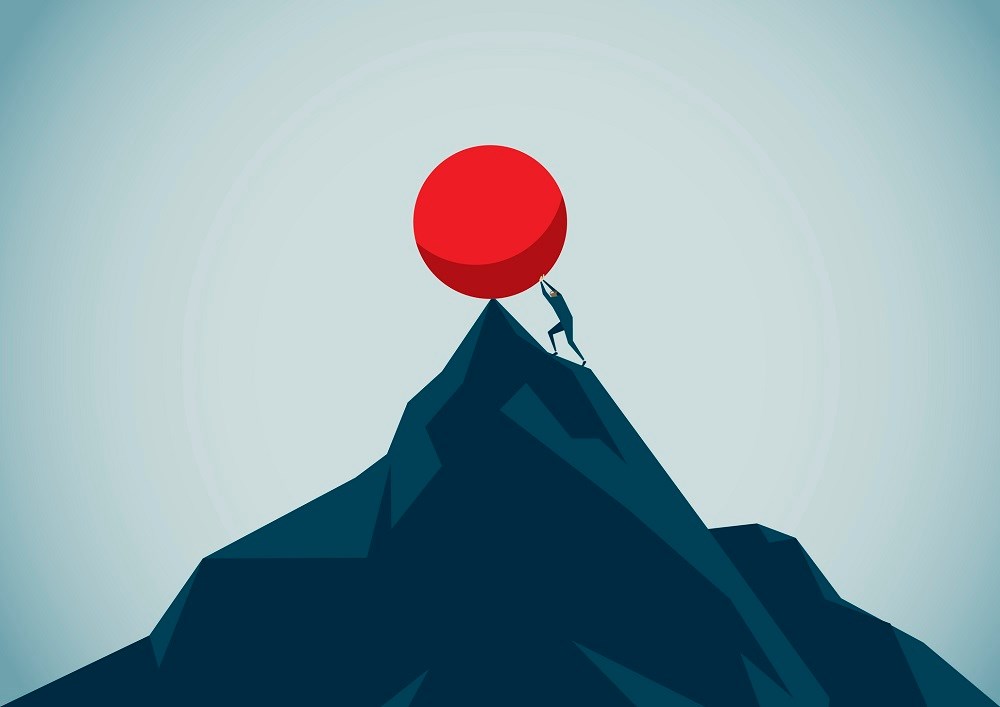 The VIA Character strength survey
Positive Psychology has become incredibly popular in the past 20 years and has influenced all sorts of fields. It has many different definitions but a very popular one is 'Positive psychology is the scientific study of what makes life most worth living' (Peterson, 2008). However, Positive Psychology is not without criticism as can be read in Critique of Positive Psychology and Positive Interventions [Please add this hyperlink to the underlined words ] and in Grit: I can do nothing for you, son. Yet, despite some of the issues with Positive Psychology in general, it is not something to be completely discarded. I find The VIA Character Strengths Survey a very good resource for self-discovery and self-reflection. 
The VIA Character Strengths Survey does claim to work wonders in your life and even increase happiness. Whereas it is a resource I often recommend, I am a bit more sceptical and careful with the claims. As a registered counsellor, I can tell you that becoming aware of your strengths can certainly help you find meaning and purpose more easily, accomplish goals and manage stress, but that is about it.
Each person has a unique style of character and personality. But, what are your main strengths and abilities? What do you offer to the world that is yours alone? Through their research, Positive Psychologists identified six virtues that can be found in people around the world namely:
Wisdom: intellectual strengths that help you gain and use information.
Courage: strengths of will that help you accomplish goals in the face of fear and internal or external obstacles.
Humanity: interpersonal strengths that help you befriend others and tend to your relationships.
Justice: social or civic strengths that help bolster a healthy community.
Temperance: protective traits that help you avoid excess and stay on track in the face of temptations.
Transcendence: strengths of meaning that connect you with the larger world and provide meaning.
The six virtues mentioned above are considered somewhat abstract and difficult to measure. So, to understand how people develop and achieve virtues, 24 character strengths were created and are the 'ways' to reach such virtues. Strengths have very particular characteristics such as:
Strength is a trait. It can be observed in several situations. For example, when you help someone on one occasion, it doesn't mean that your main strength is goodness. The idea is to be frequent or what you usually do.
Strength produces gratification for itself. It usually produces good consequences (enthusiasm, joy or fulfillment) and is not done for external reasons (money or fame).
Strength does not diminish others around. On the contrary, it inspires and motivates others to do the same. Everyone wins.
So, if, like me, you feel that knowing your strengths can help you create strategies to cope with the current adversities, The VIA Character Strengths Survey can be done for free and requires a simple registration with an email. It has 120 questions, but it will only take you around 15 minutes to finish it. The most important when answering the survey is total honesty in the responses. You are not to respond according to what you believe is right, or how you would like it to be. It is a time for you to be frank with yourself, after all, you want to discover your true strengths.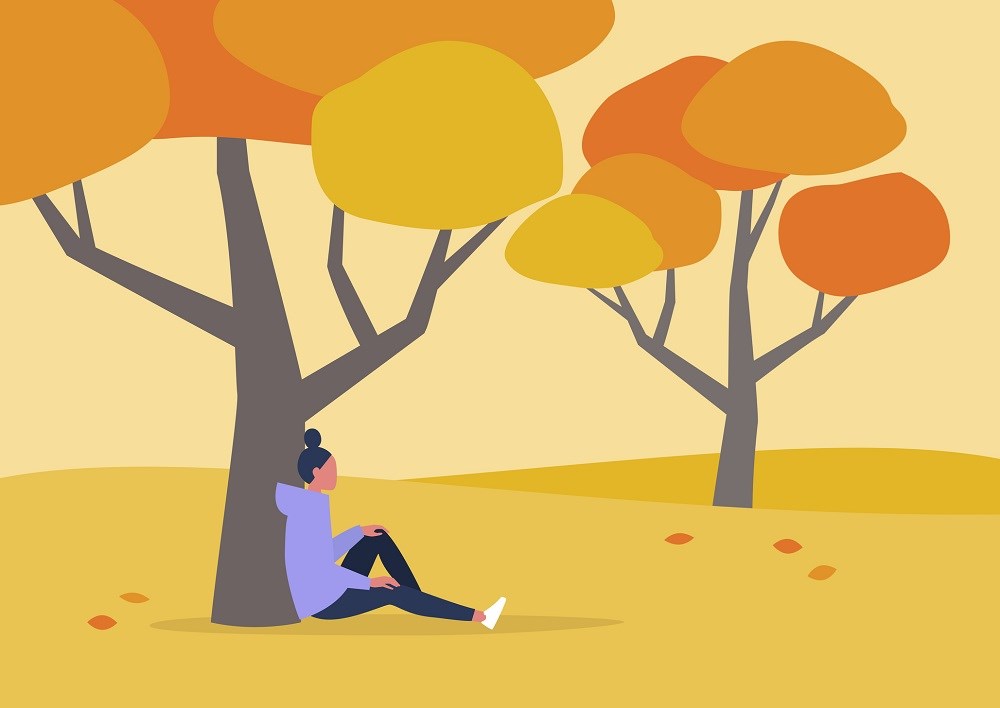 My own reflection
To understand how it might work in practice, I think it is appropriate to share with you my own reflection of why I teach English. As you might know, I am originally from Brazil. In the early 90s, when I was nine years old, my mother arrived home with four thick books and a box full of cassette tapes. It was an English course collection that she had bought to learn English. Her supervisor at the time had told her that she needed to speak English to get a promotion. When she told me that she had to learn English, I remember saying to her 'So you're going to speak to foreign people, right? That's fantastic, mom!'. I also remember her reply as if it were yesterday, 'No, no foreigners are going to visit the company nor will I have to talk to them over the phone, they just want me to be able to speak English.'. I was so confused (and I still am as this is still the reality in many countries). Why would she have to learn a language for her job if she was not going to use it? It turned out that the truth was even more bitter, learning English wasn't for a promotion but to keep her job. In the six months that followed, she worked really hard every night listening to those tapes over and over, but it wasn't enough, and she failed to get the score she needed and ended up losing her job. I can't even imagine what my mother might have felt when she received the news knowing that she had to provide and look after myself and her sick mother.
When I took The VIA Character Strengths Survey, it did not come as surprise that my top five character strengths are love of learning, kindness, judgment, perspective and fairness. Unconsciously, I slowly left General English and moved to teach Business English, then high school followed by young learners in a bilingual context to finally thrive teaching EAP and exam preparation courses. As an IELTS tutor and also in my current role teaching at a university direct-entry program, I see students' lives and future depend on an English exam score just like it happened to my mother. So, my strength to carry on in these unprecedented and challenging times and what makes me get up in the morning is to help people – particularly single mothers like mine – to learn English in the fastest way they can so they are not stopped or prevented from doing or achieving what they need. Something I know I can draw upon in the months to come.
Why not try it for yourself? Go ahead, do The VIA Character Strengths Survey, reflect on your strengths, find out how this new knowledge can help you keep afloat in 2021 and share with us your stories and reflection. I hope it helps you as much as it will me.
Wishing you all a healthy and safe 2021.
---
References
Kerr, P. (2020). 'Grit: I can do nothing for you, son.' Adaptive Learning in ELT
Ocriciano, M. (2020). 'F for Feedback and E for Empathy.' English Teaching professional blog
Peterson, C., & Seligman, M. (2004). Character strengths and virtues a handbook and classification. Washington, DC: American Psychological
Wong, P. T. P., & Roy, S. (2017). Critique of positive psychology and positive interventions. In N. J. L. Brown, T. Lomas, & F. J. Eiroa-Orosa (Eds.), The Routledge international handbook of critical positive psychology. London, UK: Routledge.