Modern English Teacher blog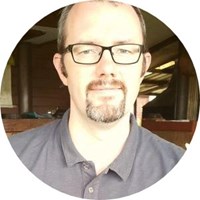 Modern English Teacher's resident blogger David Dodgson has worked in ELT for over 15 years.
David currently works at the British Council Bahrain and has also worked in Turkey and Gabon, gaining experience with young learners, adults, EAL students and exam preparation classes. He holds an MA in EdTech and TESOL and the Trinity DipTESOL.
He started blogging several years ago as a way to reflect on his teaching and learning experiences and has also written for publications like MET, ETp and TESL-EJ. You can find his personal blog at davedodgson.blogspot.com.
David's interests include supporting learning with technology, and teacher self-development. He also uses digital games as authentic materials for language learning, and blogs about it at eltsandbox.wordpress1.com.