ELT Blogs to follow in 2018
Earlier this month, ETprofessional asked this question on Twitter: "What are your favourite ELT blogs and why?"
Earlier this month, ETprofessional asked this question on Twitter:
"What are your favourite ELT blogs and why?"
Thanks to the ELT Twitter community, we received more than 40 tweets recommending some very popular and extremely useful ELT blogs (including my own if I may so shamelessly add).
Having taken into account the number of times a specific blog was mentioned in those 40 responses, the blog's usefulness, accessibility and content, I have compiled my top 20 ELT blogs to follow.
And in no particular order, here are the first ten:

Sam Shepherd's an ESOL and FE (Further Education) teacher and teacher trainer based in the UK and his blog covers a range of topics about teaching and learning, classroom reflection and useful tips. It's a very well-written blog that sometimes reads like a window into Sam's mind. Sam is measured in his opinions but does not shy away from making convincing arguments about various issues.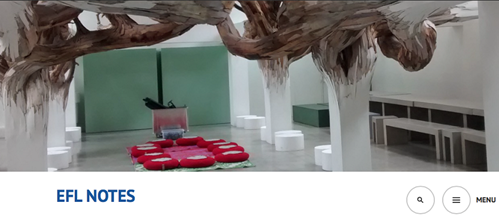 EFL Notes is written by Mura Nava and has a strong academic voice, lending gravitas to the ELT blogosphere. Whether he's reporting on conference seminars, or recommending the use of technology tools and online corpora, or writing his response to a journal article, ELF Notes provides the reader with a solid research background to support one's teaching practice, informing and summarizing papers that we might not have had the chance to read.

Sandy Millin is the author of several blogs, but her main blog Sandy Millin comes highly recommended by most ELT blog-readers. Sandy shares some of her more intimate thoughts with readers so this blog is great if you like a more personal tone. Her posts are also helpful and informative, providing us with useful links and online resources, guest posts on current topics, and helpful tips for the CELTA and the DELTA. 

Described as blogger Zhenya Polosatova's 'reflective lounge', Wednesday Seminars is an epitome of how a blog could act as a great tool for self-reflection. Simply by structuring her thoughts about teaching and learning, and putting them into words, Zhenya manages to bring up some useful discussions that not only serve to analyse and re-consider her own beliefs about teaching, but also to prompt others to do the same.

Hana Ticha is the embodiment of what it means to be an avid blogger. In August this year, she wrote that she had blogged 15 times in July, and it had transformed her headspace, forcing her to become hyperaware and notice the details of everyday life. Her blog How I See It Now contains many profound reflections and also countless practical teaching ideas and recommendations for useful technology tools that can add value to your teaching.

If you are curious about how you can maximize the use of video in your classroom, Film English offers practical ideas and lesson plans based on short films, adverts and videos that could increase interest and motivation, and provide the variety needed in an ELT classroom. This multiple-award-winning blogsite is the creation of Kieran Donaghy, author of Film in Action (Delta Publishing) and founder of the Image Conference.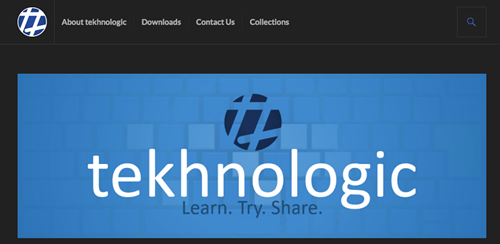 Packed full of lesson ideas, Tekhnologic shows us just what Powerpoint can do for us in the classroom. From more traditional games like Bingo and Family Feud to adapted games like Spaceman and Finger Twister and ELT games like Find the Lie and Grammar Auction, Tekhnologic reminds us of the fun we could be having in our language classrooms and provides a huge array of Powerpoint templates to help us turn our classrooms into an impressive game show.

Combining research summaries, self-confessed rants, and practical advice in a myriad of highly entertaining blogposts, AnthonyTeacher.com manages to bridge the gap between research and practice for the rest of us, while keeping the tone light and personable. Alongside the thought-provoking topics such as the relationship between introversion and culture, the limitations of formulaic writing, and the on-going debate about the usefulness of coursebooks, are practical tips on using activities and tools like Pecha Kucha, Wikipedia, Academic Reading Circles and Corpora. Anthony Schmidt is also the founder and contributor to Research Bites (along with Mura Nava of previously mentioned EFL Notes), which is dedicated to sharing teacher-friendly summaries of ELT research.

Reading blogposts on Muddles into Maxims is like being treated to the stream of consciousness of the complex thought processes of a genius, and enjoying the ride. Written by Matthew Noble, who moderates #ELTchat, the blogsite is a multimedia visual feast of gifs, photos, screenshots, drawings and videos, and contains trainer diary entries, #ELTchat summaries, interviews with other ELT professionals, tips and advice, and general thoughts on different aspects of teaching.

Israel-based EFL teacher Naomi Epstein faces the challenges of adapting the lesson plans and learning tools she encounters to suit the needs of her deaf and hard-of-hearing students. A keen reader of other ELT blogs, Naomi takes on ideas she has come across and works them into her lessons. She shares her experiences and thoughts in her inspiring blog Visualising Ideas.
---
There you have it! Ten brilliant ELT blogs that could inspire you and completely transform your teaching!
So grab a coffee, and have browse. You might find yourself gravitating towards some more than others. Bookmark the ones you like, click follow and let the CPD (Continuing Professional Development) begin!
ELT Blogs to follow in 2018: Part 2