What do English teachers really want from PD?
Pavilion ELT,
26 November 2021
How often do your think about your professional development (PD)? What do you really think about doing PD? We interviewed a couple of teachers recently to get their perspectives on PD amongst other things. How do their experience and opinions compare with yours?
In this vlog post for Pavilion ELT, Damien Herlihy wraps up his professional development series for 2021. You can see the rest of the series via the following links provided: rewatch his introduction to the series, look back to his advice on giving instructions in the English language classroom, learn how to use the magic of storytelling with your classes, recap ways to upgrade your classroom management to hit the right notes, check out how to incorporate Action Research in Language Teaching and find out about advanced Zoom.
In this episode, he interviews two teachers to get their perspectives on professional development amongst other things. This video also announces a new feature called 'Global Voices' that will be coming in the newly-merged-with-English-Teaching-professional magazine, Modern English Teacher, launching January 2022 – see below for details!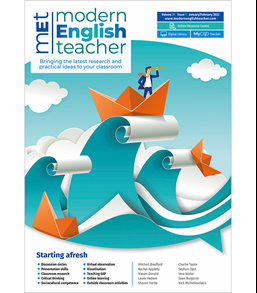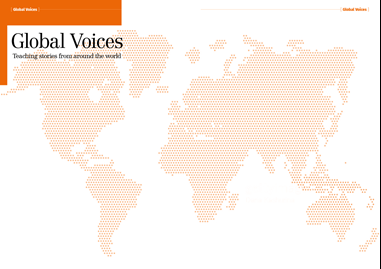 Global Voices: Teaching stories from around the world
We want to hear from you! So, we have created a brand-new feature for the new-look magazine that gives great teachers like you, from around the world, a real voice, and the opportunity to share their teaching stories or personal accounts of how teaching is for someone in your country or teaching context. Here are some prompts to help you put together your story:
How are you teaching, for example, are you teaching in face-to-face classes, live online, hybrid teaching, flipped classes, etc? Where and when are the classes held?
Describe your classroom/teaching area, the average length of classes, typical levels of English and the number of students you have on average. What equipment and tools are you using?
How do you prepare lessons? Do you create your own material, supplement coursebooks with your own material or only use published material the school provides?
What's the most important thing about teaching for you? What have you had to learn this past year and will you continue to use it in your teaching in the year to come? What would make your teaching day easier/What would you like to see happen in the teaching world in the next year or so?
Each story will be around 200–300 words so is a great way to start writing for a publication. If you would like more information about how and what to submit, please contact the Head of Pavilion ELT, Kirsten Holt, kirsten.holt@pavpub.com. She's looking forward to hearing from you.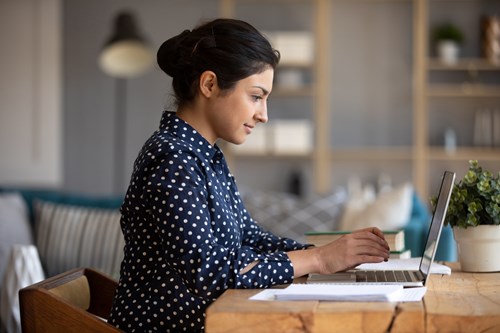 We'd also love to know how this series has made you reflect on your own teaching and/or what has worked well for you, so please share your views and experiences in the comments under the vlog or below our shares on the Pavilion ELT social media.